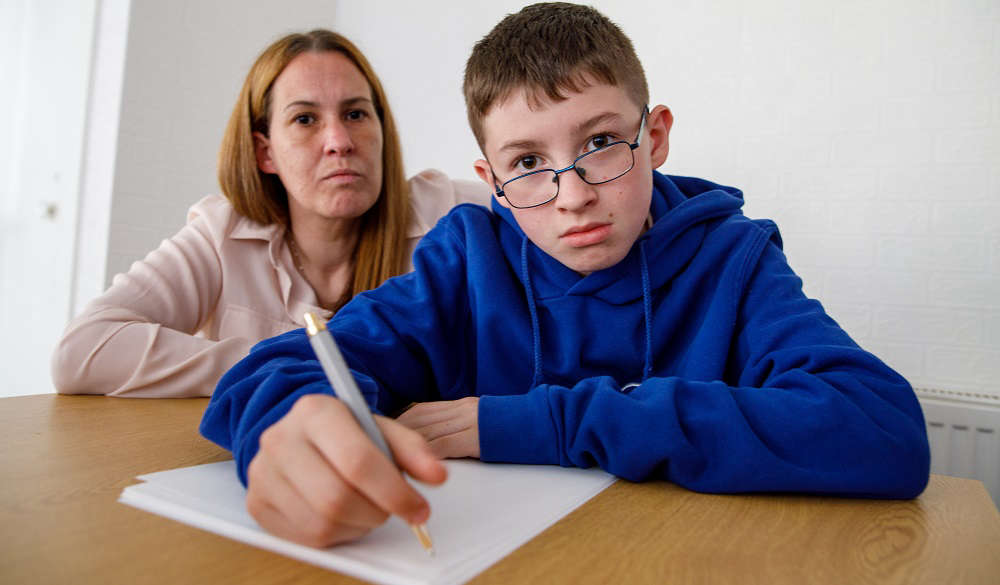 Picture: Kenny Smith/DCT Media
A parent is urging Fife Council to make a final decision on her son's secondary school future, despite the new school session just being weeks away.
Roseanne Hutton has criticised the local authority's placing request appeals process, saying she and her son Rhys are being affected by the uncertainty the situation is causing them.
Kingdom FM and The Courier's website has been featuring her story today.
The 12-year-old, who has additional needs, was originally expecting to head to Auchmuty High from one of its feeder schools, but has a place at Glenrothes High instead.
His Mum says it isn't suitable as he'll be separated from his peers.
Shelagh McLean, the Head of Education and Children's Services at Fife Council, says it's impossible to accommodate every kid in their preferred school.
That's despite the service having the best intentions to try and make that happen.
She said: "If a child does not live within the catchment area for a particular school there is a placing request system that parents can use to request a place for their child.
"We follow a statutory process that operates to the same timescales for everyone.
"The Appeals committees, which respond to appeals where a placing request application has been refused by the Education Service, meet in June.
"This is when the final local authority decisions, for each school, are made and communicated to parents.
"Please be assured that all schools help and support the transition for new pupils as they begin the next stage of their school journey."
Meanwhile, Roseanne is telling us the situation has had an impact on both her and her son's mental health: