Listener Panel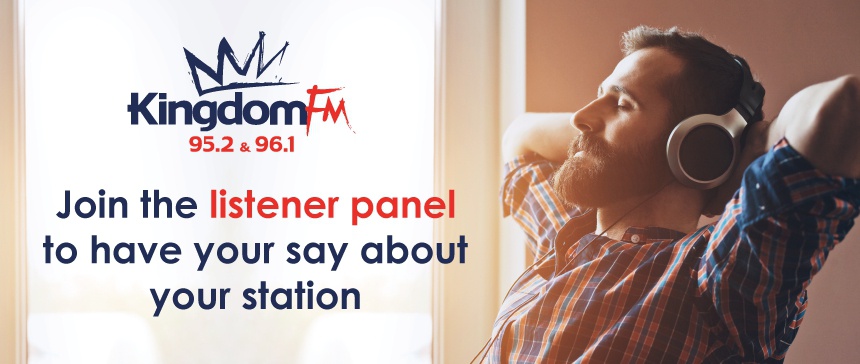 Nothing matters to us more than the people of Fife.
That's why we want to hear from you FIRST. Our goal at Kingdom FM is to be the radio station you turn to first. Whether you listen for local news, to join in on the conversation of the day, or simply to hear the songs you love most. Whatever the reason you tune in, we want to make sure you're involved in what we're doing. Which is why we're inviting you to our Kingdom FM Listener Panel. Because we want to know what you think about the station – what you love about it, and what we can do better!
We don't want you to do this for nothing... by being a member of the Kingdom FM listener panel, you'll be entered into a monthly prize draw to win £50 for every survey you complete.
It takes only a few minutes to sign up, and your involvement will help us make Kingdom FM better than ever.
Rest assured we'll never do anything with your information other than ask for your participation.
Thanks
Kingdom FM Research Team