Listener Panel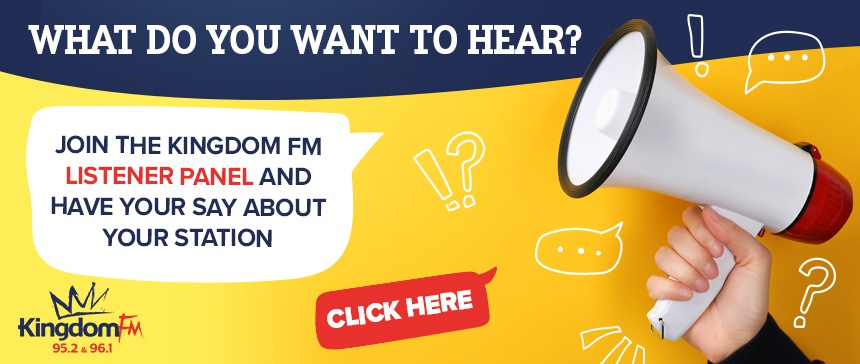 Do you ever listen to the radio and think I could do that? Maybe you think you could do it better?
Well we want to hear from you...
Your opinions matter to us and we want to hear them. Help us make your radio station the best it can be for you. If you can answer questions like this - then join our panel!
What songs do you want more of?

What do you think about the presenters?

Do you hear enough news?

Have you ever found an advert funny?
All of these things make up the station you love and we are giving you the chance to make it even better.
This is your chance to have your say on how Kingdom FM sounds, and as a thank you from us, for any short survey you complete we will enter you in a prize draw to win £50
We will never pass your information to anyone else and will only use it to alert you when new surveys we think you will like are available.
Receive special offers, exclusive members only competitions, and more.
Sign Up
Log In