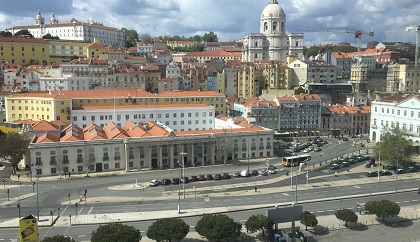 Nichola Beveridge and three other people from Dunfermline are stuck on a cruise ship in Lisbon
Kingdom FM News has heard from a Dunfermline woman who has been stuck alongside three other Fifers for two days on a cruise ship in Portugal.
MSC Fantasia is currently docked in Lisbon, with more than 1,300 passengers on board.
Reuters is reporting that authorities there are carrying out coronavirus testing, after the ship arrived in the Portugese capital from Brazil yesterday.
The UK Government is tonight asking all British nationals to come home as soon as possible.
The Foreign Office says a return to the UK must be made at the earliest opportunity while commercial flights are still available.
Nichola Beveridge says only Portugese nationals have been allowed to disembark from the ship.
You can hear more from her: