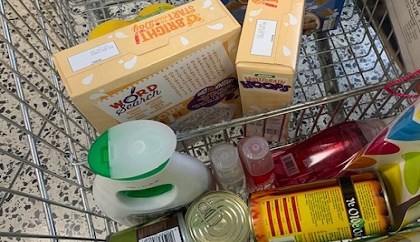 Levenmouth Foodbank is asking for donations to ensure it can continue to provide support to those in need during the coronavirus pandemic.
The foodbank especially needs supplies of beans, UHT milk, diluting juice, tinned tomatoes, jam, tinned fruit and tinned meat.
It says it is most short of those particular items at the moment, but appreciates because of current lockdown rules, it isn't easy for people who are limited to just one visit per day for essential shopping.
Although the foodbank's coordinator is calling for more of a chance from supermarkets to bulk buy to ensure services can continue to help people, she appreciates the opportunity given from one branch in Glenrothes to buy multiple supplies earlier this week.
Cassie Marshall recognises the current COVID-19 situation is new for everyone.
She said: "Everybody is in this new place in the world and just trying to get our feet again.
"There has to be more awareness and there has to more support for us out there to get stock in.
"But I would like to say thank you to everybody.
"Everybody who is needing food and waiting for food and having patience, people who are still coming to donate."