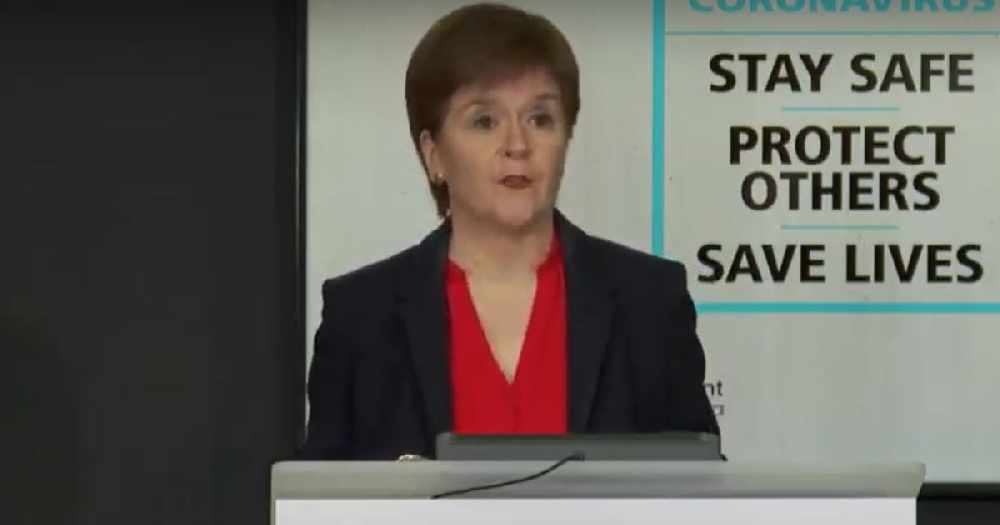 Scotland has had no new coronavirus deaths in hospitals for a fourth consecutive day.
Just five new cases of people being infected with the virus have been recorded since yesterday.
It comes as people head to non-essential retailers for the first time since mid-March.
There have been queues outside big stores like Primark, due to restrictions on the number of people allowed in.
Nicola Sturgeon has again urged shoppers to wear face masks, to help prevent the spread of the virus.
Speaking at her daily briefing about the latest figures, she said: "Registration can be artificially low at weekends and we may see more deaths registered later this week.
"But there's no doubt that these recent figures demonstrate, beyond any doubt, how much progress Scotland has made in tackling Covid - and that is down to the efforts and sacrifices of everyone across the country. I want again to say a heartfelt thank you to all of you for that.
"Our challenge now - and it is a big challenge, and it will again depend on the efforts of all of us - is to continue that progress, while at the same time reopening more of our economy, restarting more of our public services and seeing more of our family and friends."
Meanwhile the Scottish Government says a UK-wide £80 billion stimulus package should be created to regenerate the economy following the pandemic.
It includes a proposed temporary reduction in VAT, and a cut to just 5% VAT for the tourism and hospitality industries.
Other proposals include the creation of a national debt plan to help businesses and household budgets recover, new fiscal rules which "prioritise stimulus over deficit reduction in times of crisis" and an extension of Scotland's financial powers.
On the topic of so-called "air bridges" - which would mean people would not have to quarantine for 14 days upon returning to the UK from certain countries - Ms Sturgeon says no decision has yet been made in Scotland.
It comes as the UK Government reviews its current restrictions, which may allow for travel to countries like France and Spain this summer.