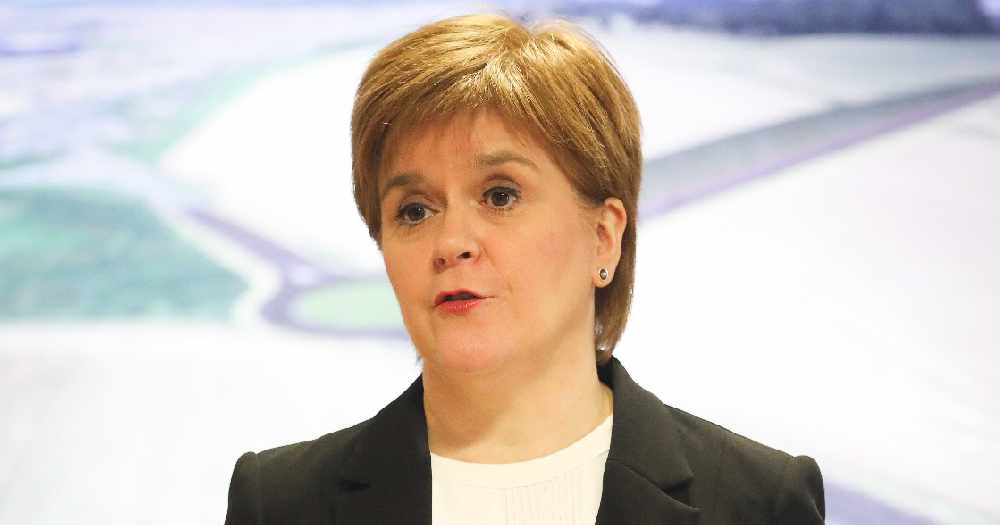 The first minister has issued advice to businesses and the public as Scotland prepares for its "biggest step" in easing of lockdown so far.
From tomorrow, a range of services including pubs, cafes, restaurants, hairdressers and places of worship will be able to reopen indoor spaces for the first time since March.
Childcare providers will be able to resume operation, subject to individual arrangements, and all holiday accommodation will be permitted.
Museums, galleries, cinemas, monuments and libraries will also be able to reopen with physical distancing and other measures, such as ticketing in advance.
Premises are being urged to keep a record of visitors so that contact tracers can identify chains of transmission if someone tests positive for Covid-19.
And Nicola Sturgeon has urged people that aren't comfortable giving away personal data not to visit indoor spaces.
During the daily briefing the FM said: "If you want to go somewhere like a hairdresser, or a place of worship or to a pub or a restaurant you will be asked to provide contract details.
"You should cooperate with anyone that is asking you to do that and if you're not prepared to provide your contact details my message to you is pretty blunt. Don't go to these places because you could be putting others at greater risk."
It comes as Scotland has recorded a sixth consecutive day with no coronavirus deaths in hospitals, meaning the death toll still sits at 2,490.
It's the first time since March 10 that there have been no deaths on a Monday.
A further three people have tested positive for Covid-19, while there are two people in ICU with the virus.
And the FM has impressed on business the important role they have to play in keeping numbers low as lockdown continues to ease.
She said: