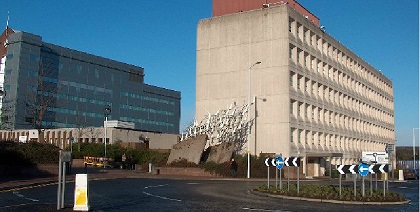 Fife Council has passed its administration's budget proposals, including a tax rate rise and several cuts.
Fife Council's joint SNP and Labour administration had it's proposals approved by a majority at the meeting in Chambers.
Council tax is to increase by the full 4.84% allowed by the Scottish Government in line with inflation.
£5.9 million worth of cuts will be made to services across the Kingdom to help balance the books, including large reductions to the education sector.
Roughly £820 million will be spent across the board.
The Scottish Government reduced Fife Council's funding by 1.13%, but the local authority will see an extra boost of cash as the Scottish Greens agreed a deal with the SNP last night to provide an additional £95 million to councils across Scotland. Fife will gain around £6 million from this.
Representatives from Unite, Unison and GMB unions congregated outside Fife House in Glenrothes this morning to protest against more cuts this year.