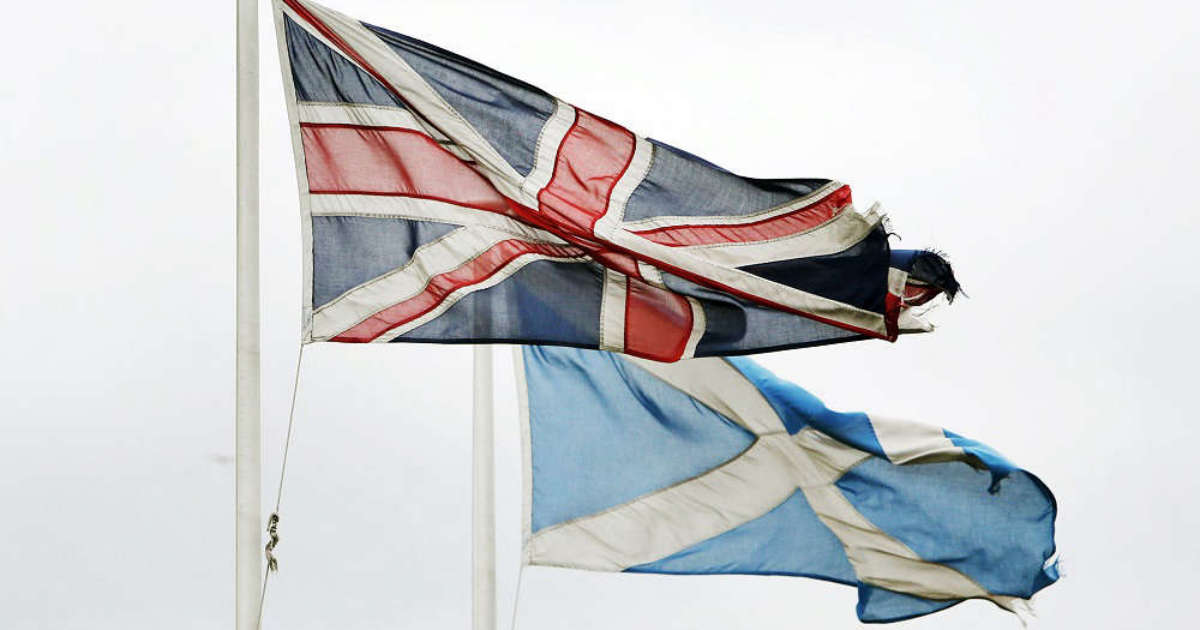 Picture: PA Wire/PA Images
The First Minister has announced the date for the proposed second Scottish independence referendum.
Nicola Sturgeon has revealed it has been scheduled for Thursday 19 October 2023.
It will come nearly a decade since the first independence referendum took place in Scotland.
The first referendum was on Thursday 18 September 2014.
Scotland voted against independence by around 55% to 45%, with nearly 85% of the electorate turning out to vote.
Ms Sturgeon is writing to the Prime Minister to inform him of her plans.
But Boris Johnson doesn't agree with the idea of a second vote taking place, although he has been saying on the final day of the G7 summit in Germany today he "looks forward" to finding out what she has to say.
Meanwhile, the First Minister has been saying at Holyrood this afternoon she wants a "legal, constitutional referendum".
The 2014 referendum was agreed by the UK and Scottish Governments through the Edinburgh Agreement after the SNP won an overall majority in the 2011 Scottish election.
But a Bill is being published for a consultative vote to take place this time as a similar sort of agreement isn't in place between the two governments.
In the 2021 elections, the SNP won 63 seats, while the Greens won 6, meaning there is a pro-independence majority in the Scottish Parliament.