Wheels In Motion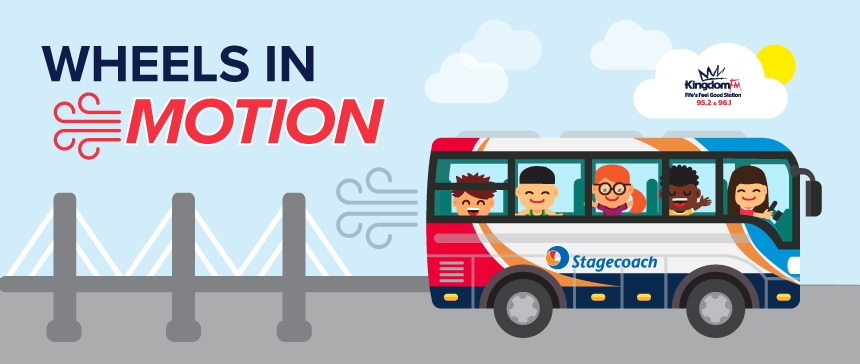 When Stagecoach East Scotland, challenged Vanessa Motion to learn to drive a bus, we knew our resident bus enthusiast was going to jump at the chance. And now we're giving you the chance to climb aboard a Stagecoach bus with Vanessa for Fife's first mobile quiz, hosted by Dave, that could see you and your 3 teammates win £1000!
Kingdom FM's 'Wheels In Motion' is here!

Secure your place on the Stagecoach bus by showing off your quizzing skills every morning this week after 8am with Dave & Vanessa in the Morning.
If you're smart enough, we'll take you and your teammates on a tour of Fife, throw in an afternoon tea at DoubleTree by Hilton Edinburgh - Queensferry Crossing, and at the end of the adventure, you could be £1000 better off thanks to Stagecoach East Scotland, recruiting PCV drivers across the East of Scotland now.
Find out more here for Stagecoach East Scotland
If you can't wait for your chance to win, just fill in your details below to go in the draw to be on the bus with Dave & Vanessa.
Receive special offers, exclusive members only competitions, and more.
Sign Up
Log In