Total Request Weekend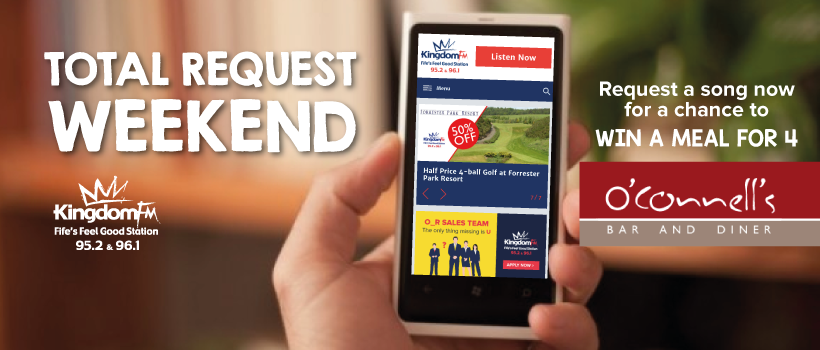 From Friday the 29th to Sunday the 31st of July it's the Kingdom FM Total Request Weekend.
Just tell us what song you'd like to hear and you'll automatically go into the draw to win a table for 4 at O'Connell's Bar and Diner on Tuesday the 2nd of August at 7.30pm. You'll enjoy a delicious meal from O'Connell's, Kirkcaldy plus free draught soft drinks and you'll get great service from the Kingdom FM team!
Dave Conner, Vanessa Motion, Euan Notman and Darren Stenhouse will all be serving you at O'Connell's in Kirkcaldy to make sure your night is unforgettable!
Request your song now and listen all weekend as you take over Kingdom FM. Just fill in the form below.
Good luck!
To enter just complete the form below:
Receive special offers, exclusive members only competitions, and more.
Sign Up
Log In