The Mercat Gameshow Giveaway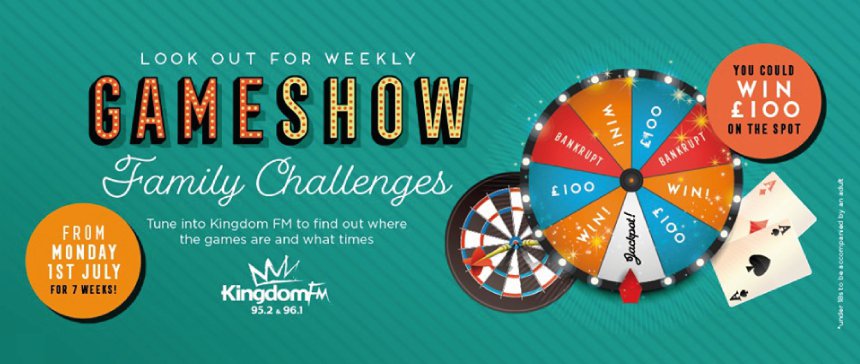 This summer Kingdom FM have teamed up with the Mercat Shopping Centre, Kirkcaldy to play The Gameshow Giveaway.
Throughout the holidays you could WIN £100 cash just by being in the shopping centre when we play games such as Playing Your Cards Right, Bullseye or Wheel of Cash.
There's loads going on for the family at The Mercat Shopping Centre this summer, check out mercatshopping.co.uk for a full list of events.
Listen in to find out when we will be there each week and come down and challenge your friends or family for your chance to win £100 cash with The Gameshow Giveaway in the Mercat Shopping Centre.

Receive special offers, exclusive members only competitions, and more.
Sign Up
Log In