Snow Hero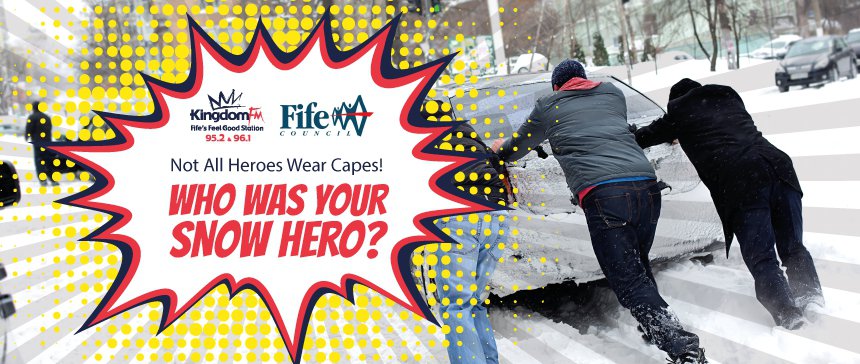 When the Beast From The East hit, Fife's Snow Heroes stepped up and took on the challenge. From transporting vital staff to digging out neighbours, Fife's Snow Heroes went above and beyond during the worst of the winter weather.
Now with Fife Council, we're giving you the chance to thank your snow heroes and give them the chance to WIN £250.
Tell us all about your Snow Heroes today. Nominations close on Sunday 25th March.
Winner will be announced Wednesday 29th March live on Kingdom FM.
Receive special offers, exclusive members only competitions, and more.
Sign Up
Log In