Monthly Season Ticket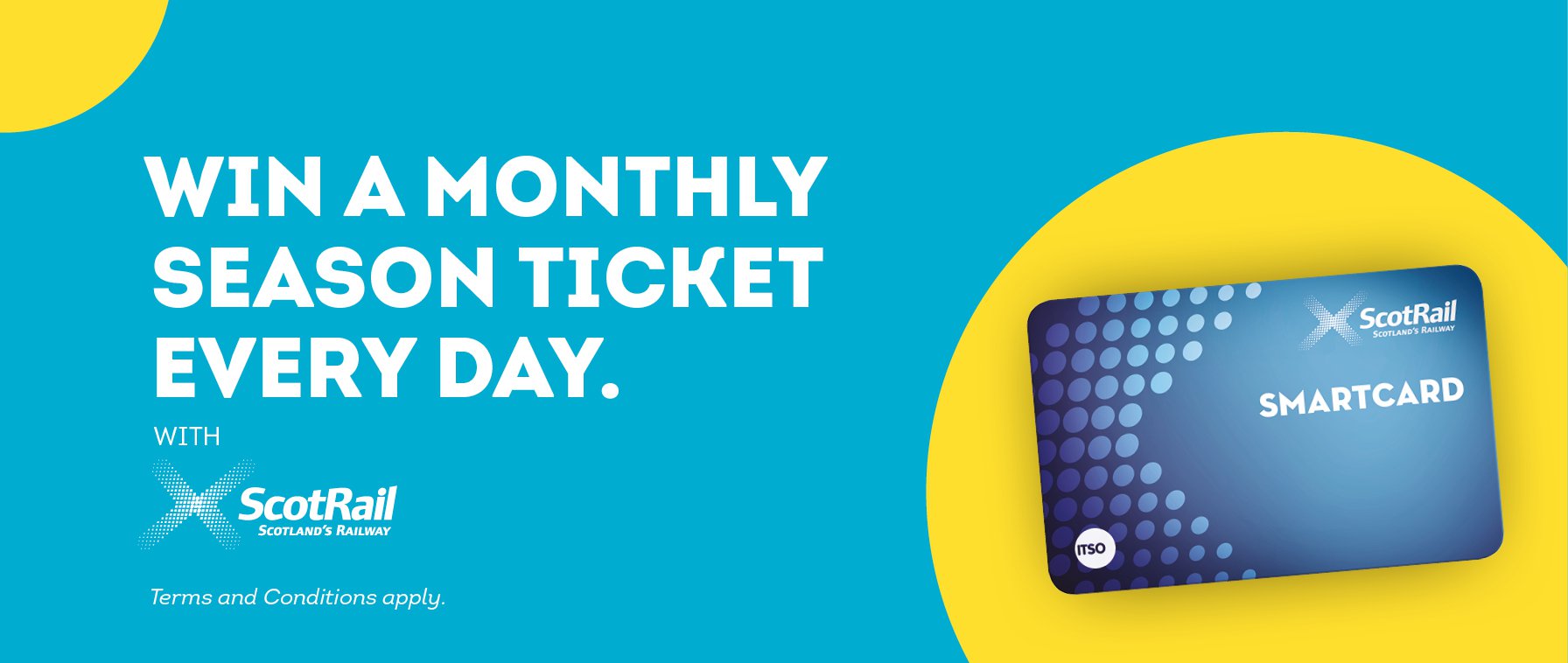 Win a Scotrail Monthly Season ticket and enjoy a whole month of sitting back, relaxing and letting ScotRail get you to your chosen destination without the stress and hassle of driving and parking. Let Scotrail take care of your journey so you can take care of what matters to you.
Whether you're on the daily commute, travelling for work or taking a day trip, the train is the best way to get there. It's quick, easy and convenient. Read a book on your journey, take a nap, catch up with some emails or enjoy some family time.
For your chance to win, just tell us the name of the station on the Fife Circle that we've jumbled up below.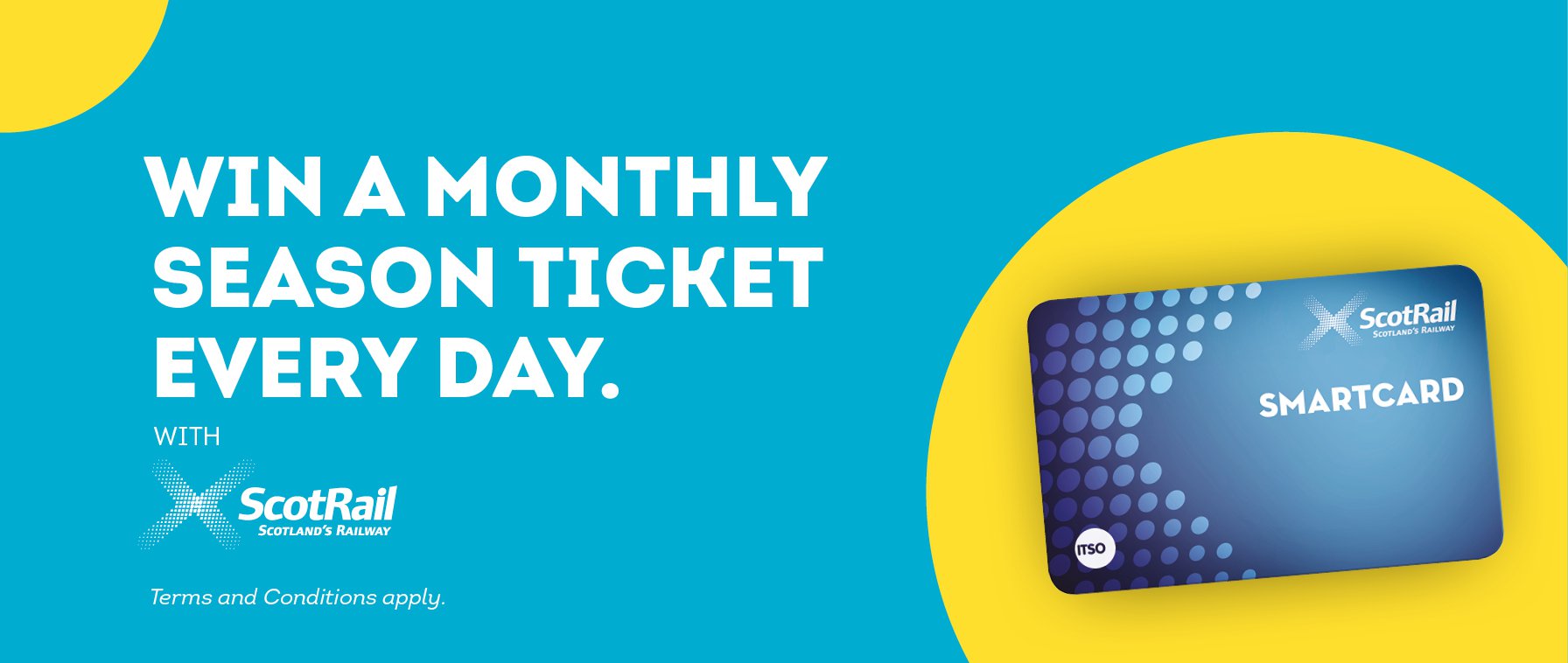 Receive special offers, exclusive members only competitions, and more.
Sign Up
Log In