Name a gritter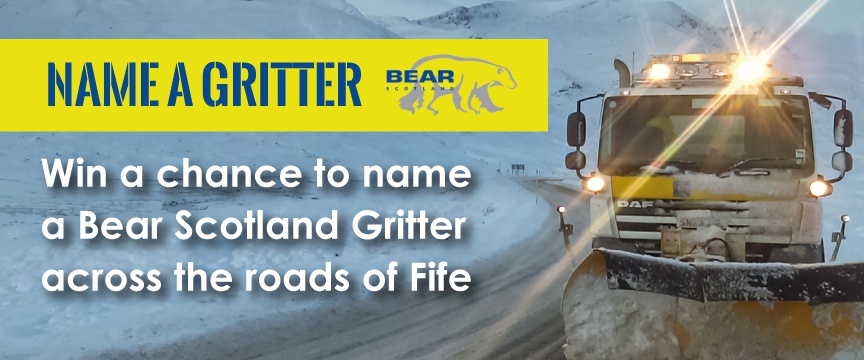 Dave and Vanessa along with The Courier are looking for Fifers to name a gritter and own the roads in Fife this winter (and many more after!).
BEAR Scotland have asked the Kingdom to rise to the challenge and name one of their new gritters.
Your name needs to be timeless. It should be winter themed, could be a pun or play on words. It might tie in famous Fifers or Fife landmarks. It's up to you. What would you call the Fife gritter?
So, if you are up for the challenge, grit your teeth and add your entry in the form. Who snows, you might win!
Please note entries are now closed and the shortlist will appear here soon

Receive special offers, exclusive members only competitions, and more.
Sign Up
Log In