Pet Selfie with Inglis Vets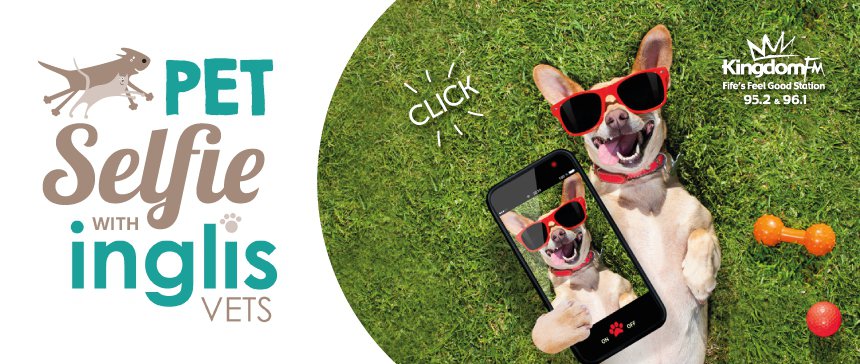 We're a nation of animal lovers, so share your love by snapping a selfie with your best friend.
We want to see your best pet selfie and in return, you could WIN £250 cash plus a year's subscription to Inglis Vets Active Care Plan for your pet worth over £260! The Pet Plan includes all consultations for healthy and unwell pets, routine vaccinations and boosters, year-round flea, tick and worm treatment, microchipping and more

Inglis vets have branches in Dunfermline, Inverkeithing and Cowdenbeath and are opening at Chapel Level, Kirkcaldy this month.
To enter your pet selfie just fill in the form and upload your picture.
Some of this year's selfies with their best friends!



Receive special offers, exclusive members only competitions, and more.
Sign Up
Log In