Dad Dancing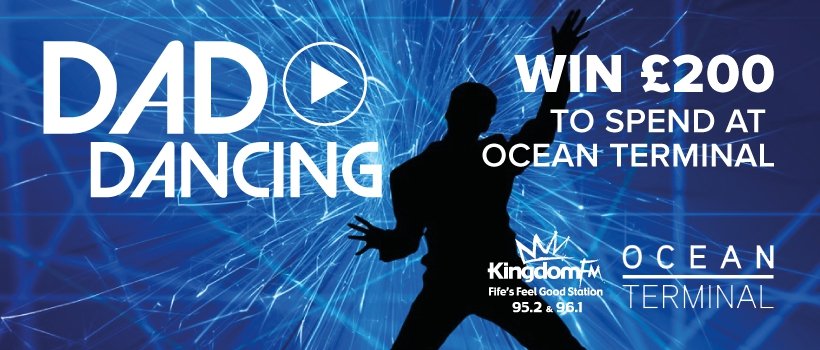 Forget Britain's Got Talent and Got To Dance! No-one busts a move better than a dad!
Win £200 to spend at Ocean Terminal by sending us a video of your dad dancing to dad@kingdomfm.co.uk or sending us your video URL below! If our expert judges think your dad has the best dance moves in Fife, the prize is yours.
With £200 in your pocket to spend at Ocean Terminal you can treat your dad to a brilliant Father's Day. Take him shopping, catch a movie, grab a bite to eat or visit The Royal Yacht Britannia. There's even an indoor beach and Venetian Carousel.
Switch on the radio, turn up the volume and show us your dad's best dance moves…. Whether it's The Moonwalk or the Birdie Dance!
Please email your details and video to dad@kingdomfm.co.uk or compelete the form below to send send us your video url link.
Receive special offers, exclusive members only competitions, and more.
Sign Up
Log In