43 Seconds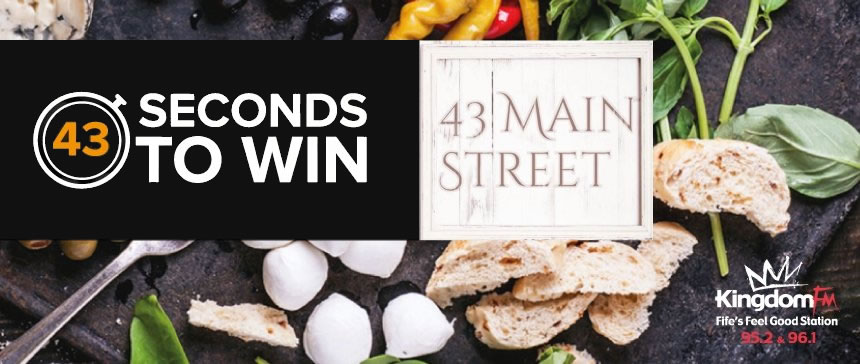 Lets Do Lunch In 43 Seconds with Forty Three Main Street!
Introducing the new Taste Of Summer light lunch menu and Contemporary Tapas for a Tenner.
On Kingdom Daytime, you've got forty three seconds to correctly answer five general knowledge questions. If you succeed you'll win £20 to spend on lunch at 43 main street, Milton of Balgonie.
Forty three main street is the must-eat restaurant of the year, where stunning flavours meet mouth-watering Scottish classics. Open Wednesday to Sunday, for lunch and dinner, .
Lets Do Lunch In Forty three seconds… with Forty Three Main Street, Milton of Balgonie, and Fife's Feel Good Station, Kingdom FM!

If you want to register to play '43 Seconds' please fill in your details below and we may call you back !
Receive special offers, exclusive members only competitions, and more.
Sign Up
Log In