24 Days of Christmas - Day 3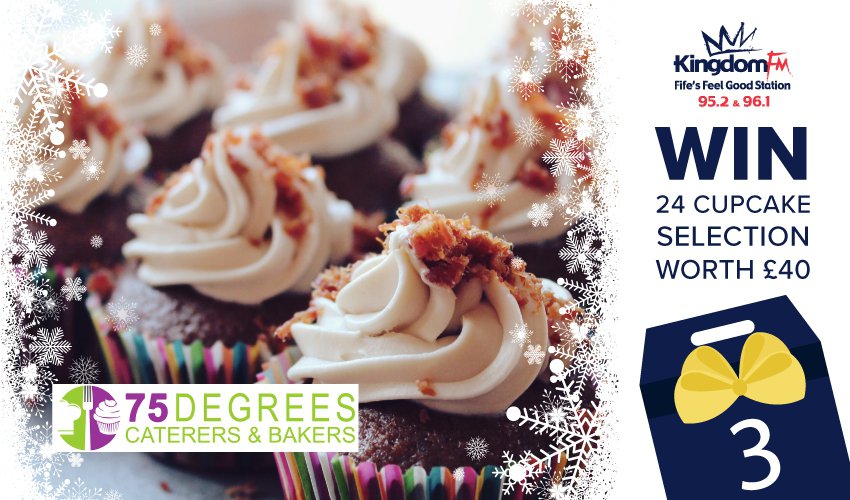 WIN a Celebration cake of your choice worth £50!
Simply phone into Kingdom Breakfast between 6am - 10am and if you are lucky caller 24 then you have WON today's prize.
We will then be offering everyone a chance to WIN 24 assorted cupcakes by liking and sharing our daily post from 10am onwards on Facebook.
Open Tues-Sat at 95 St Clair Street Kirkcaldy.

Up to 10 different flavours of cupcake available each day.

A selection of other hand baked goods are also available in store

Birthday / Wedding / Celebration / Themed cakes and cupcakes can be made to order.

Wedding tastings can be booked

Visit 75degress.co.uk

Receive special offers, exclusive members only competitions, and more.
Sign Up
Log In