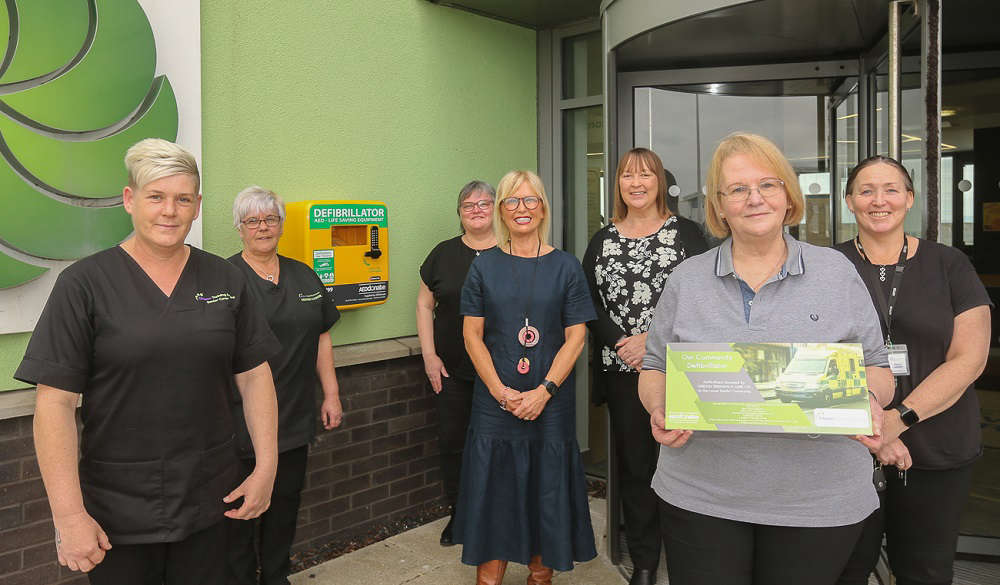 The new defibrillator has been installed at Fife Renewables Innovation Centre
A new defibrillator has been installed at the Fife Renewables Innovation Centre (FRIC) in Methil after nearly £2,000 was raised.
Firms at the centre have been working together to raise the money during the last year
A series of fundraising events took place at the centre, including cake sales and the sale of local crafts including wax melts.
Nikki Lindsay, Manager of Gibson Care, a tenant at the centre, inspired the fundraising campaign.
She said: "FRIC tenants and local businesses have been so supportive in our fundraising campaign and have helped us raise money to buy a community defibrillator.
"It's been a real team effort!
"We launched the defibrillator with a cake sale, which raised 75 per cent of the money needed to maintain the unit over the next year.
"We also had a demonstration on how to operate the unit.
"If a defibrillator is used correctly, it can increase survival rates considerably."
The businesses will continue to raise funds to support the use of the defibrillator.
In addition, the community of companies have also been collecting essentials for Ukraine.
Andrew Goulder, Lead Officer Business Property, Economic Development at Fife Council, has welcomed the installation of this lifesaving equipment.
He said: "The businesses located at FRIC have been inspiring in terms of their determination to raise funds.
"There is a great community feel amongst the businesses, and their ability to fundraise for a defibrillator and raise the money needed in a year, is testament to that.
"To have a defibrillator located at FRIC for local businesses and the local community, should they need it, will enable many more lives to be saved in the event of cardiac arrest.
"Thank you to the businesses at FRIC for all they have done to achieve this."