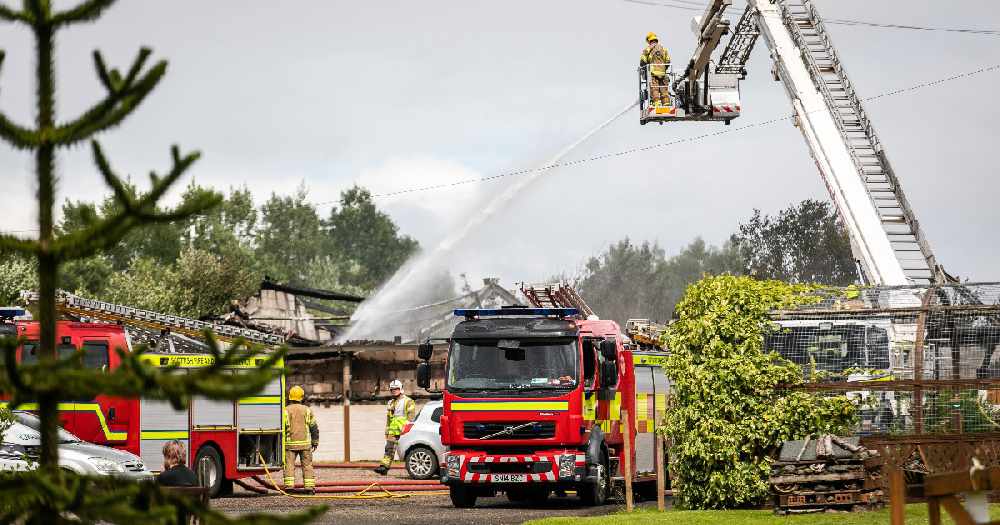 At least two fundraisers have been launched after a fire damaged parts of Fife Zoo, just days after it reopened.
The attraction near Ladybank was badly damaged by the blaze yesterday - though no people or animals were hurt.
The fire is thought to have started near the soft play area.
The attraction had only just welcomed visitors back at the start of last week as lockdown restrictions eased.
Thousands of pounds has already been raised via a Gofundme page in aid of the zoo by about 200 well-wishers.
The page's creator wrote: "I would like to raise money, to help them at this difficult time, as it's just a small business."
Meanwhile, people are being encouraged to sign up for a 5k or 10k run in aid of the attraction - with the aim of boosting its coffers by at least £2,000.
A post on the page said: "Every day, fife zoo need to raise thousands of pounds just to buy the food the animals need and now due to the fire more funds are needed more than ever
"Donations from animal lovers like you have helped to care for all of our incredible animals during this pandemic. We are asking for your help once again to get through more unwanted weeks without any income."