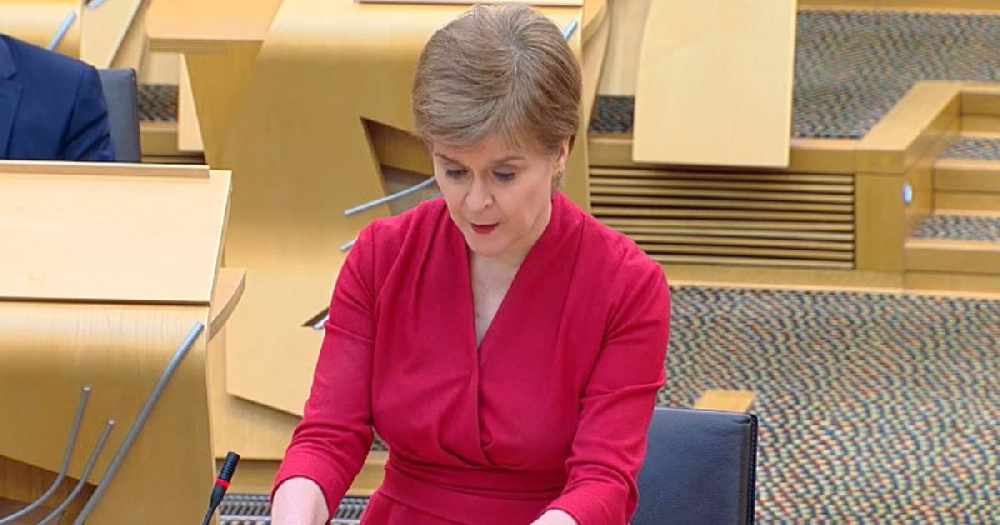 All school pupils will have returned to classrooms by April 5 - while restaurants, shops and hairdressers could reopen by the end of April - under plans to ease Scotland's lockdown.
Speaking to parliament today, the first minister said the current state of the pandemic in Scotland was "positive and promising" but "precarious".
The government hopes to ease restrictions in phases with a minimum three-week interval between each stage.
From March 15, it is hoped that school pupils in primaries four to seven will be able to return to class, as well as some secondary pupils.
Outdoor non-contact sports for secondary pupils could also resume.
The government is also aiming to allow four people from two households to meet outdoors from that date.
From April 5, it is aiming to remove the "stay at home" guidance, as well as complete the final phase of school returns.
Six people from two households could also be able to meet outdoors, and places of worship could reopen with limited numbers.
From April 26, it aims to return to a levels system with regional variations.
It is also hoped that the economy will reopen in a more "substantial" way. This could mean that hospitality, non-essential retail, hairdressers and gyms will reopen.
But Nicola Sturgeon has warned all of these depend on the virus continuing to be suppressed.
She said: "I know how hard current restrictions are after 11 long months of this pandemic, however they are working and we can now see our way out of them. We are in a far better position now than at the start of January and these measures are initial steps on a slow, but hopefully steady, route back to much greater normality.
"Our intent remains to suppress the virus to the lowest possible level and keep it there, while we strive to return to a more normal life for as many people as possible.
"At the moment, and for a bit longer, we need to rely very heavily on restrictions to suppress the virus. This is essential when the virus is so transmissible, and when case numbers are still quite high.
"In time though - once the vast majority of the adult population has received at least one dose of the vaccine - we hope that vaccination will become our main tool for suppressing the virus.
"The strategic framework is deliberately cautious at this stage but in the coming weeks, if the data allows and positive trends continue, we will seek to accelerate the easing of restrictions."
Opposition parties say the route map does not provide enough details on when measures like social distancing will end - with the Scottish Conservatives saying people will be "disappointed" by the lack of specific plans.