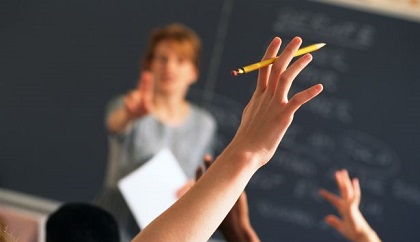 Social media influencers don't have as much influence over children as teachers do, according to research YouGov and the Scottish Government conducted in Fife.
The study shows 39% of adults surveyed in the Kingdom think teachers have the biggest chance of shaping young minds.
That's compared to just 16% who think social media stars have more of an impact on kids.
The research also shows the majority of Fifers think their teachers helped make them who they are today.
Maxine McNeill has been teaching at Bell Baxter High School in Fife for four years.
She said: "It's great to see this new research on teachers as it's something my friends always say to me - that I'm the real influencer.
"It makes me laugh but it's always struck a chord with me because it's true. I love my job and realise what an important role I'm in because I can really make a difference to young people's lives. I work hard to inspire, lead and motivate every day in a relevant way and hope that I nail it."
Deputy First Minister John Swinney said ""Every week I meet teachers who inspire me so it is really encouraging to see so many people recognise the positive influence teachers can make to children and young people's lives.
"We are working to make teaching an attractive and rewarding job that provides more opportunities for development and progression and I would urge undergraduates to consider a highly rewarding career in teaching."