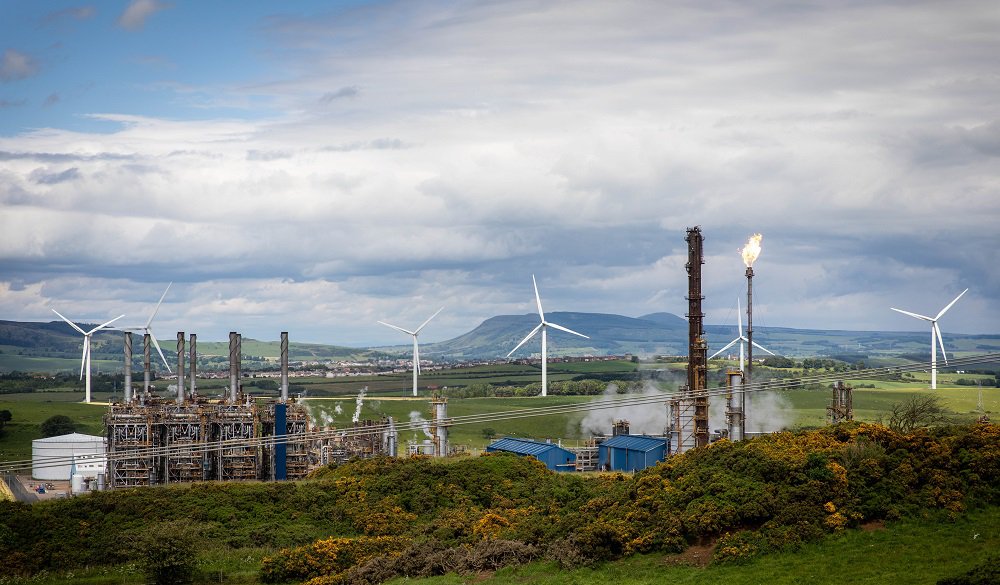 ExxonMobil insists it's still committed to making improvements at Fife Ethylene Plant, despite seeking an eight-month extension to complete the replacement of the elevated flare tip at the site.
It means the work may not be completed until the end of August next year.
The firm claims progress on its £140 million additional investment programme at its Mossmorran site, announced last year, has been delayed into next year as a result of the coronavirus pandemic.
It was originally hoped it would be in place by the end of this year, before the Covid-19 crisis took hold.
The company says the resourcing and delivery of materials and equipment has been "significantly impacted".
A spokesperson for the company said: "We remain committed to the delivery of the £140m additional investment programme, which we announced last year.
"However, as a direct result of the global Covid-19 pandemic, the resourcing and delivery of materials and equipment, as well as the movement of personnel, have been significantly impacted.
"This means that this programme of work must now extend into 2021.
"While it is disappointing that we cannot complete the programme over the original planned schedule, our priority is the health and safety of all involved and that the recent challenging times have significantly impacted schedules for many projects all over the world.
"We will work towards completing this programme as soon as it is practical to do so.
"Our plant continues to operate safely and to the highest regulatory standards, and existing annual maintenance activities will continue to maintain those safe operations during this timeframe."
The Scottish Environment Protection Agency (SEPA) is reportedly considering the extension request.
But Mossmorran Action Group wants the environmental regulator to make ExxonMobil stick to the original schedule of the work.
James Glen is from the group: