DAFC and Kingdom FM – Team Up For The Season Ahead
Dunfermline Athletic Football Club and Kingdom FM are delighted to announce a further partnership agreement for this coming season.
The partnership allows DAFC to have valuable air time with Kingdom FM, and share exclusive signing news and player interviews, as well as offering incredible ticket giveaways and offers both on air and on the Kingdom FM Facebook page.
This season, DAFC will also be a partner of the Kingdom FM Listener Loyalty Card, which is free to all of Kingdom FM's listeners, and will allow the card holder to take advantage of a 10% saving off all purchases at the Club Shop.
Kingdom FM has loyally supported our club for a number of years and jointly hosted our recent "Legends of Rock" concert, and compered the recent Open Day/Kit Launch at the Glen Pavilion.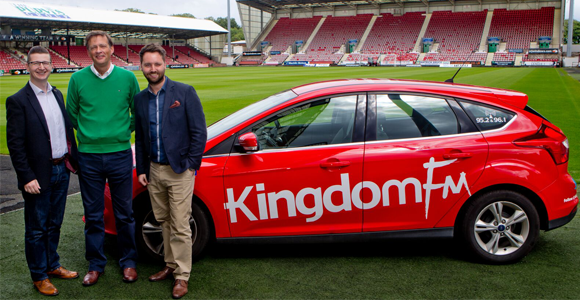 Tony Chalmers, Area Sales Manager for Kingdom FM stated "We couldn't be happier to be working closely again with Dunfermline Athletic for the 2015/16 season. We're able to offer unrivalled coverage for pars fans so they can stay up to date with everything that's happening at the club. Being a Fife station we make sure that Fife sport doesn't play second fiddle to clubs from big cities."
Ross McArthur, Managing Director stated "I am delighted that we have again managed to reach agreement with Kingdom FM as a media partner, and we would look to build upon what we achieved to date. I would like to thank Tony, Blair and everyone at Kingdom FM for their loyal support and continuing commitment towards helping our club. Hopefully, our partnership will be a mutually beneficial one as our club moves upwards and onwards."
Visit the official Dunfermline Athletic Football Club website here