We've got some good news to share ...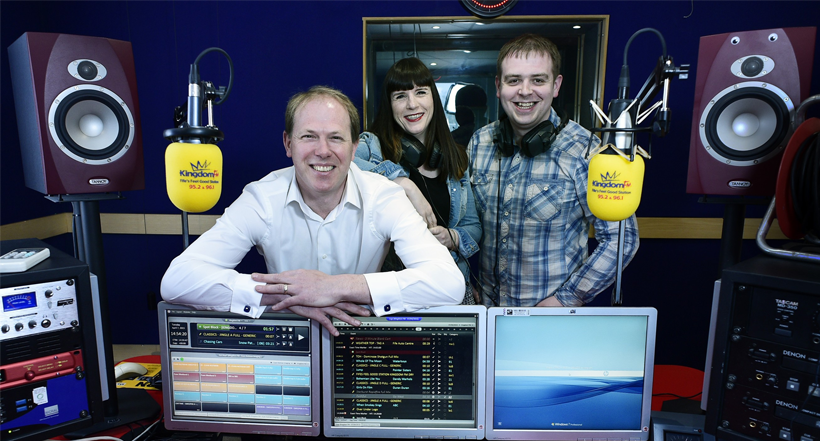 Kingdom FM is one of Scotland's few remaining independent radio stations and we're celebrating! The industry regulator, Ofcom, has awarded us a 12-year licence to continue broadcasting across the Kingdom until the end of 2027.

Work is also underway to engage further with the local community with the possible introduction of a Kingdom FM academy to help discover and train budding radio presenters and broadcast journalists.
Managing Director Blair Crofts said: "Being awarded the Fife licence for a further 12 years is fantastic news for everyone involved with the station and a real boost to the business.
"A highly-skilled and talented workforce is essential to every business and at Kingdom FM we can boast of having one of the most creative and enthusiastic teams in the industry. Switched-on professionals with drive and energy in abundance, it's the perfect recipe for success.

"The next phase of our growth strategy is to invest in new studios and transmission equipment which will futureproof the business and further enhance the service we offer to our listeners."


Kingdom FM – Is Officially Number One

The latest industry audience figures show once again that Kingdom FM is officially the Number One commercial radio station in Fife.

With an 11% increase in listeners and a 16% increase in total time spent listening there's never been a better time to share in Kingdom FM's success and get your message out across Fife.

Our listeners tell us that local is best, that's why our news, our shows and our presenters focus everything they do on putting Fife first. We don't network shows. We don't share playlists. We just deliver unbeatable, engaging local content.

That's why we're still number one!

Source : Rajar Weekly Reach (000) Q1 2015

Details on advertising on Kingdom FM can be found here
or call our team on 01592 753753.
Receive special offers, exclusive members only competitions, and more.
Sign Up
Log In