Win A Bingo Night With Club 3000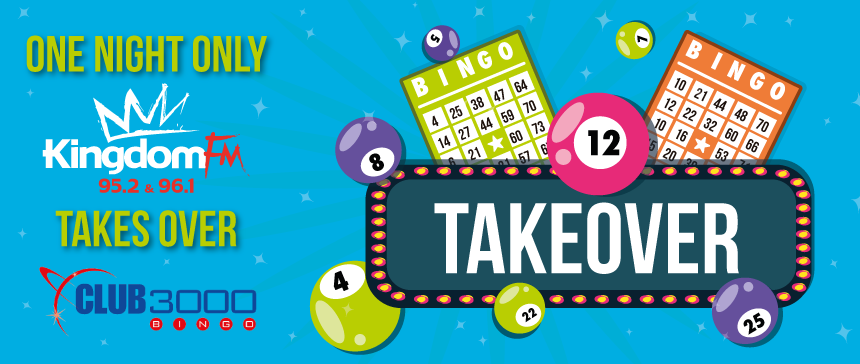 At Kingdom FM we know you love great music…and we know you love a great night out.
And we're combining both those things to treat you to a great free night out at Club 3000 bingo, Kirkcaldy, where we will be hosting your night.
Winning is easy with the Club 3000 Takeover… choose a song in our total request weekend and you'll automatically be in the draw to win bingo and food for 4.
Kingdom FM presenters will be working at Club 3000 Bingo for the night, signing you in, calling the bingo, or checking your winning cards.
Play bingo for £1 on a Thursday and £2.50 on a Tuesday night.
With the best prize money in Fife plus lots of extra Christmas promotions, Club 3000 Kirkcaldy is the place to be.
If you're thinking of a party night out look no further than Club 3000, ask about their party packages today.
Check out all of Club 3000 Kirkcaldy's upcoming events at https://www.facebook.com/Club3000Kirkcaldy/
Submit your song request below and if we play your request over the weekend of 21st – 23rd December then you will be joining us on the night of ………………
Receive special offers, exclusive members only competitions, and more.
Sign Up
Log In