Win £500 for a local charity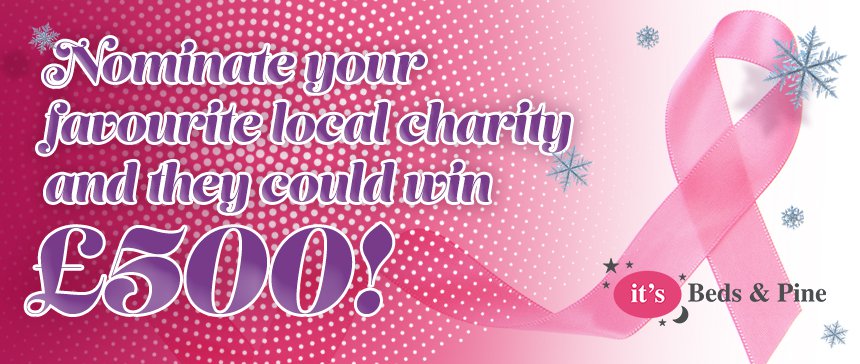 This year has seen many amazing acts of kindness throughout Fife and many charities stretched beyond their means.
It's Beds and Pine and Kingdom FM are giving you the chance to help a local charity of your choice.
All you have to do is Nominate a Fife based charity below, and tell us why you think they should win. Our panel will then select a winner and we will donate £500 to them courtesy of It's Beds and Pine.
Has a charity helped you or your local community and you want to give them something back? Or is there a special charity that has always been close to your heart that you want to help? Let us know.
As Fife's oldest established family bed specialists, It's beds and Pine want to help your local charity this year. Help them help others in need this year, fill in the form below to nominate today.