In Transit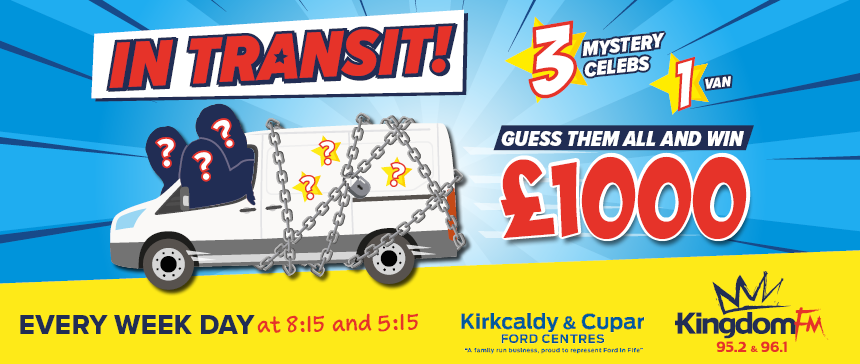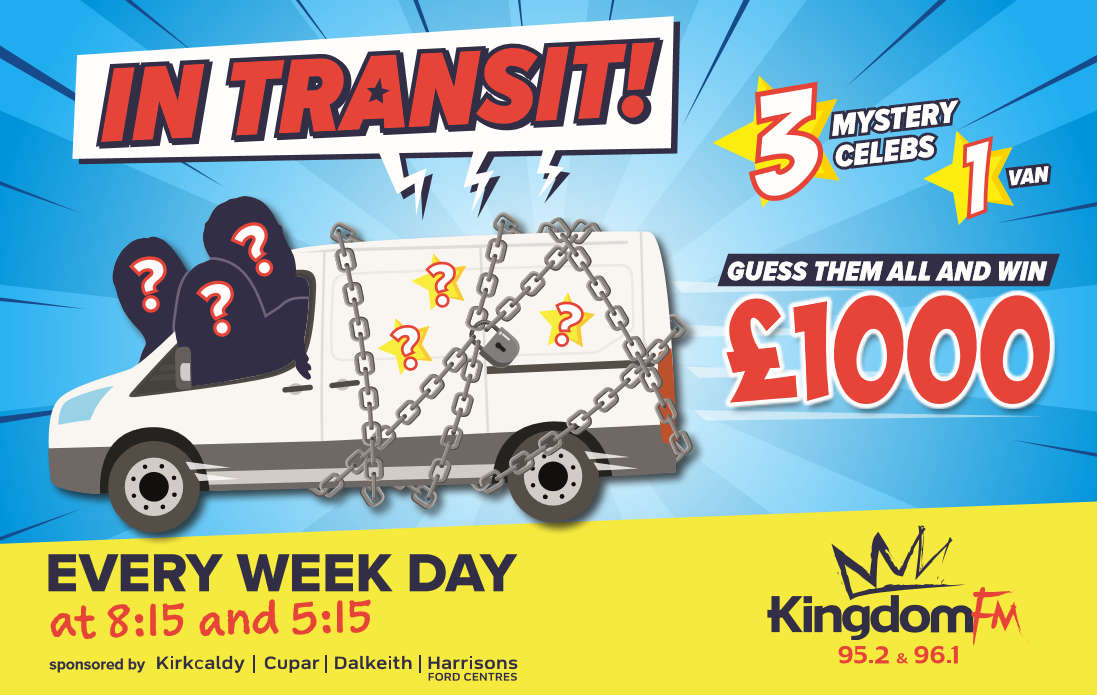 Kirkcaldy Ford Centre, are delighted to announce the opening of Fife`s only Transit Centre offering the Full Ford Commercial Vehicle Range, including the Special Edition Ranger Raptor.

To celebrate we are giving you the chance to win up to £1000 when we play "In Transit" with Dave and Vanessa in the Morning and Gemma on Drivetime.

We have locked three celebrities in a transit van and all you have to do is identify who they are. If you identify all three you will win £1000, but if you are the first to get 1 out of three we will give you £250 and if you're first to identify two correctly you will win £250.... remember they need to be in the correct order !

Play each day at 8:15 and 5:15

Register below and we could be calling you to play In Transit with Kirkcaldy Ford Transit Centre where all commercial Ford vehicles are available with fantastic savings, and an unbeatable 0% APR finance. Visit Kirkcaldyford.co.uk.

Kirkcaldy Ford First For New Transits in Scotland