Grab A Grand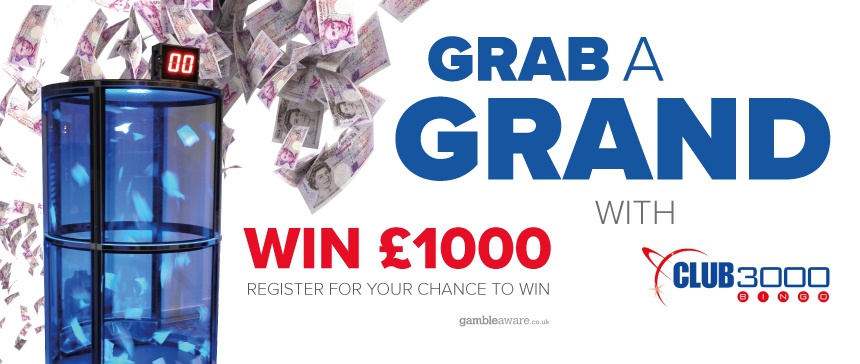 This year Kingdom FM will work with Club 3000 Bingo to give one lucky winner the chance to win £1000 cash in their Grab A Grand competition. The event will be on Saturday evening 28th October 2017.
Club 3000 Bingo will also be giving you the chance to WIN 7x £200 full houses, 2x £500 full houses, and one £1000 full house over and above our grab a grand.
Kingdom FM are presenting live between 5pm and 6pm but the grab a grand will take place after the games at around 9:20pm. There will be 5 chances to enter the grab a grand capsule on the night drawn from people playing bingo in the club.
There will be live entertainment on after the final, along with other prizes for the best fancy dress (optional).
Club 3000, Carberry Pl, Mitchelston Industrial Estate, Kirkcaldy KY1 3NQ.
Thirty seconds is all that stands between you and one thousand pounds when you take your place in the Grab A Grand capsule.
Receive special offers, exclusive members only competitions, and more.
Sign Up
Log In