Go Glenorthes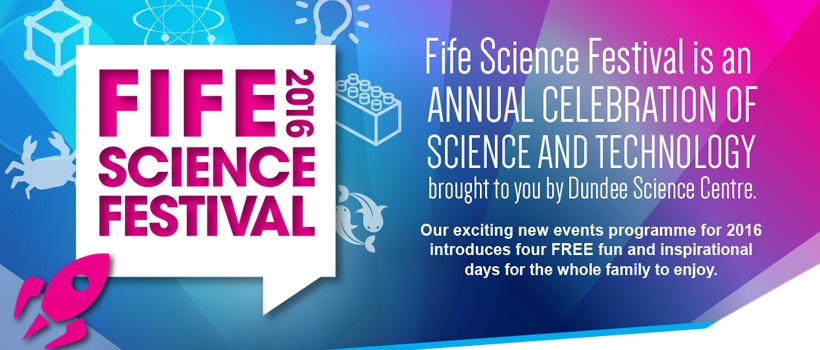 Become a crime scene investigator, take a trip to space or spend the afternoon as a firefighter! With flashes, bangs and robots, to experiments, animals and holograms this fun, Fife Science Festival is sure to thrill and entertain the whole family.
Fife Science Festival is all about providing hands-on activities to inspire and excite people about the wonders of science. The festival is co-ordinated by Dundee Science Centre in support of its aim to widen access to science learning. The Glenrothes events at the Rothes Halls and Lyons Square Kingdom Shopping Centre are proudly supported by Go Glenorthes, the events and promotions group in Glenrothes.
All of the Fife Sceince Festival Events are free, with local schools also being invited to some special events.
For your chance to win tickets for 2 adults and 2 children for the Dundee Science Centre answer the questions below.