Get Yer Kilt On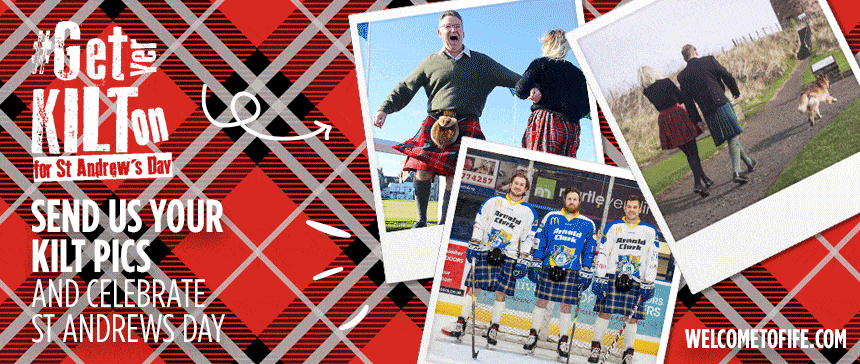 Celebrate St Andrew's Day this year and join in the fun of #GetYerKiltOn
St Andrew's Day is Scotland's annual celebration; a perfect time to celebrate everything we love about Scotland, especially our amazing culture, heritage and hospitality.
To win an overnight stay at the 5* Fairmont Hotel in St Andrews upload an image (or video) of yourself, friends or family, to any social media channel, using the #GetYerKiltOn hashtag to be shared on the Welcome to Fife social media pages on the run up to St Andrew's Day 2020.
Use the hashtag #GetYerKiltOn & make sure your post is public so it can be seen.
Find out more about #GetYerKiltOn and St Andrew's Day 2020 celebrations .
For an extra chance to win afternoon tea for 2 at the Fairmont, just upload a picture of you wearing something Scottish below.