Christmas Wish 2018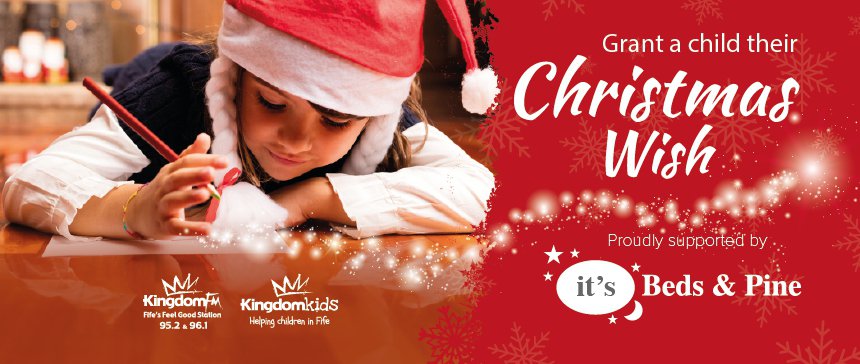 This year, children's wishes can come true!

This Christmas Kingdom FM and it's Beds and Pine want to turn Children's wishes into reality.
Lots of issues can affect a child's enjoyment of Christmas, let us help put a smile on your little one's face this year by making their wish come true. Is there a place they have always wanted to go?
A band they have always wanted to see? Or that special toy that they have always wanted?
We want to hear what Fife's Children are wishing for this year. Use the form below to tell us about your Christmas Wish and make sure you keep listening to Kingdom FM to find if it's your wish that's being
granted.

Kingdom FM's Christmas Wish, Supported by It's Beds & Pine, Cardenden – Fife's family run bed specialists for over 70 years.
Receive special offers, exclusive members only competitions, and more.
Sign Up
Log In