Christmas Carer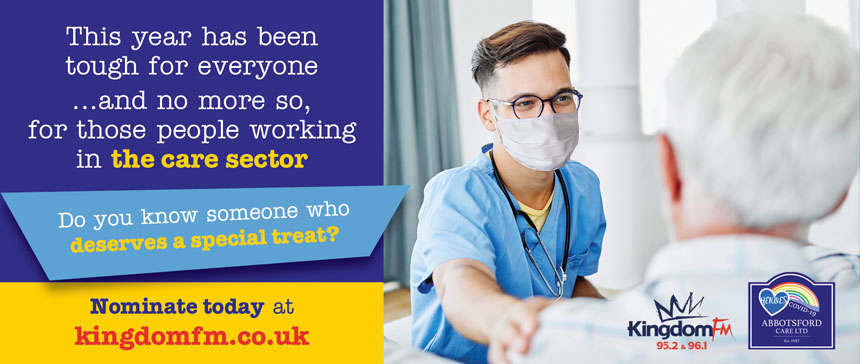 This year has been tough for everyone, and no more so for those people working in the care sector.

Do you know someone who works in the care sector who has gone above and beyond for you or someone you know. Someone who has helped you through this tough period, and gone out their way to make it easier for you. Someone who deserves a special treat?

Abbotsford care are a local family run business and they want to acknowledge the extra efforts made by care staff in the last year.

Nominate that special carer below and tell us why YOU think THEY deserve to win, and we will chose one lucky nominee and send them for a luxurious spa weekend away.