Cash Conveyor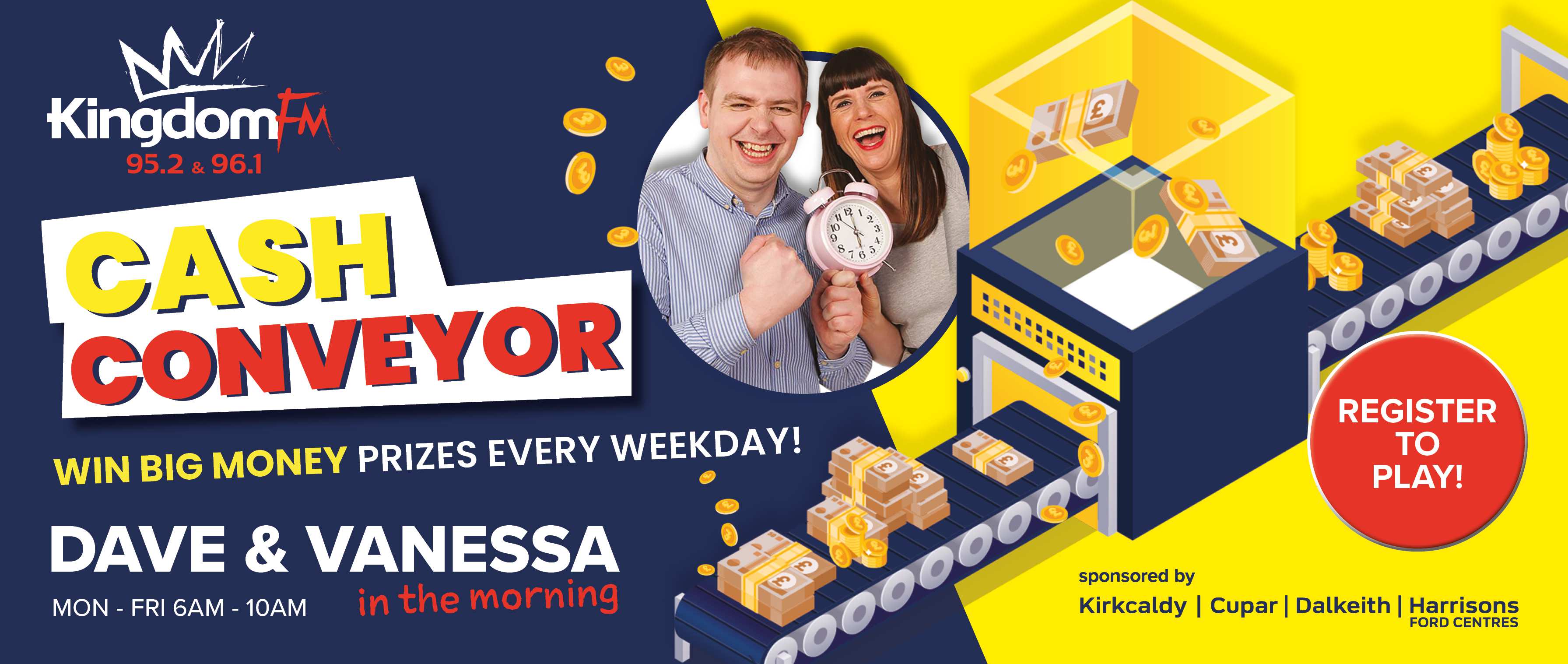 WILL YOU KNOW WHEN TO STOP?
We are giving away thousands of pounds on Kingdom FM's Cash Conveyor on Dave and Vanessa in the Morning with Cupar and Kirkcaldy Ford.
All you have to do is stop our Cash Conveyor belt before the cash runs out and you could be in the money.
Register below for your chance to play every weekday at 8:35!
With the opening of Kirkcaldy Ford, there is now an even bigger choice of new and used Fords in Fife, with 0% finance available on all new Ford models.
For more information visit kirkcaldyford.co.uk or cuparford.co.uk

Register to play
Terms and Conditions:
You must be over 18 to enter.
You must have a postcode starting with KY to enter.