Bid for Euan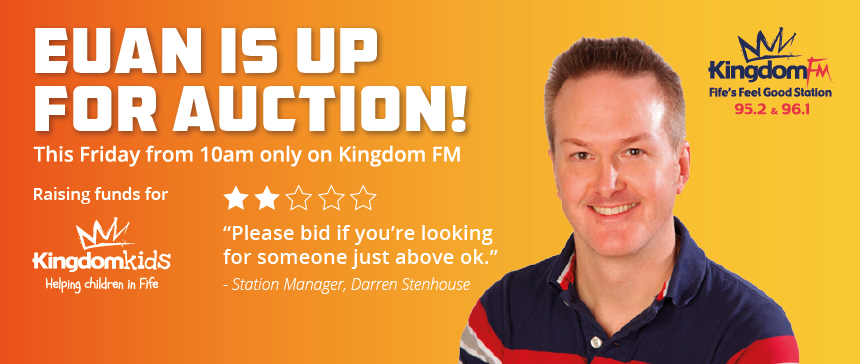 Bid for Euan
Kingdom Daytime presenter Euan Notman is auctioning himself off on Friday 16th December to raise money for our charity Kingdom Kids this Christmas.
The winning bid will get Euan working for them. He'll come down to your workplace after his show on a day that works for you and work his socks off. He'll turn his hand to anything!
Darren Stenhouse Kingdom FM Station Manager said:
"Please take him off my hands for an afternoon"
"Please bid if you are looking for someone just above ok"
Bidding starts on Friday at 10 am and finishes at around 1:30pm
To bid please call 01592 757757 or email euan@kingdomfm.co.uk for more info.
Receive special offers, exclusive members only competitions, and more.
Sign Up
Log In