£1,000 SNAP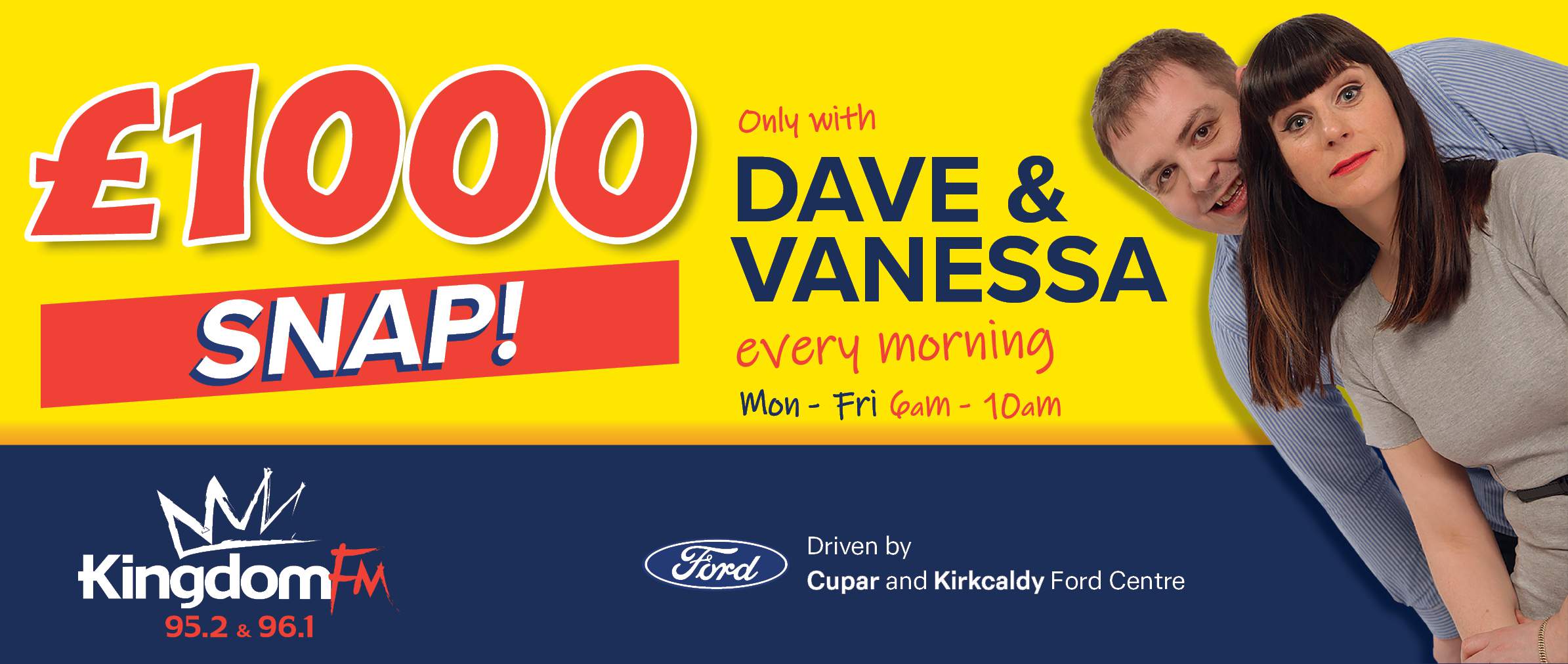 £1,000 SNAP WITH DAVE & VANESSA IN THE MORNING!
We have teamed up with Cupar and Kirkcaldy Ford to give you the chance to win £1,000 with Dave & Vanessa in the Morning...
Register to play below and if Dave and Vanessa select you to play they will give you 3 topics. All you have to do is name an item associated with those topics, and if you match with Dave you win £1,000!
An item of clothing... Trousers
A make of car... Ford
A colour... Blue
If your answers match our answers then you win £1,000!

Cupar & Kirkcaldy Ford
0% APR finance across the entire Ford Range.
Test drive the all New Kuga, including the Plug-in Hybrid.
Fantastic range of low mileage used cars.
15% discount on all service & repairs to NHS staff
With showrooms currently closed due to Government regulations Cupar Ford continue to offer a huge range of new and used vehicles online at cuparford.co.uk.
All vehicles can be viewed online and if you require more information you can contact them from there.
Cupar Ford are also excited to announce the imminent opening of Kirkcaldy Ford. As soon as Government regulations allow they will be able to welcome you to their new showroom at Forth Avenue, Kirkcaldy.
Register to play
Terms and Conditions:
You must be over 18 to enter
You must have a postcode starting with KY to enter