£1000 Song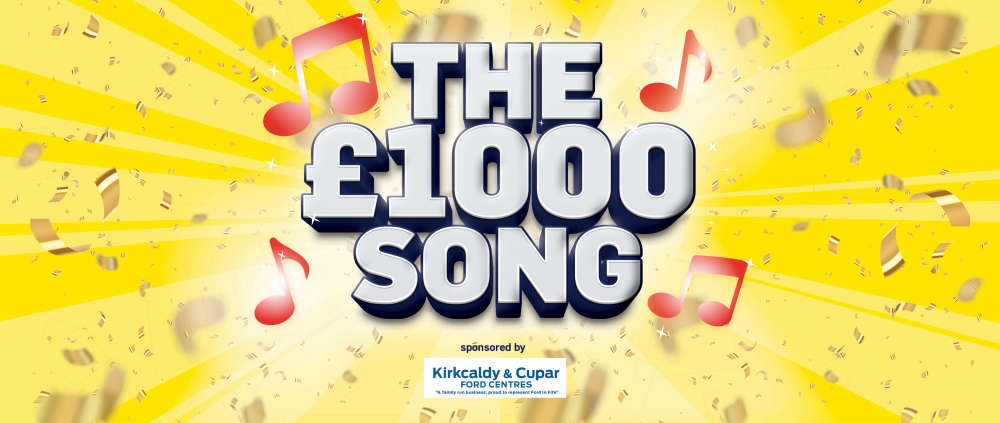 CAN YOU IDENTIFY THE SONG TO WIN £1000?
We are giving you the chance to win £1000 with Kingdom FM's £1000 song.
Correctly name the song title and the artist to win the cash.
Can you identify the mystery song and the artist from the small snippet to win?
Listen in to Dave and Vanessa in the morning for two chances to win and to Kingdom Drivetime for another chance to play.
Wrong guesses so far include:
Crowded House - Weather with you
Pulp - Common People
Pulp - Disco 2000
Kenny Loggins - Dangerzone
Europe - Final Countdown
Paulo Nutini - 10 0ut of 10
4 Non Blondes - What's Up
Sponsored by Cupar and Kirkcaldy Ford Centres

Your Ford Centres
Receive special offers, exclusive members only competitions, and more.
Sign Up
Log In