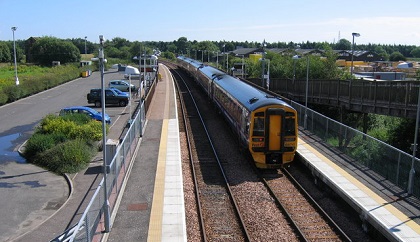 The reinstated service would start in Thornton
Young people from Levenmouth have walked a five mile route that it is hoped will become a reinstated rail link.
Local school children and college students joined politicans and campaigners yesterday as part of an event by campaigners calling for the Levenmouth Rail Link to be reopened.
They say the stretch of track between Thornton and Leven could bring much needed jobs and investment to the area.
Ross Bennett, from the Levenmouth Rail Campaign, said: "We are looking to bring up the young people now from, at the primary age and secondary age, and give them the opportunity to get to further education on a daily basis, to get outside of the Levenmouth area to get to Dundee and to Edinburgh to study and also for employment opportunities."