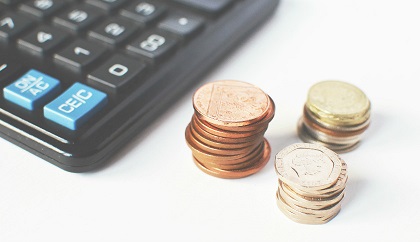 Unions are worried about proposed education cuts
A teaching union in Fife is describing the council's plans for cuts to education services as 'Dickensian'.
The EIS is worried proposed cuts of around £450,000 to early years services could leave children without access to teachers, at a time the Scottish Government's trying to make it a priority.
Members of the council's education and childrens services committee are also proposing removing grants for school uniforms, and cutting musical instrument tuition.
A spokesperson for EIS Fife said: "We wonder how the proposal to remove the school clothing grant accords with Section 23 of the Education Act (Scotland) 2016?
"We wonder just how the proposal to cut the Instrumental Music Services recognises the great work done by that service over many years.
"What about those children whose lives have been positively changed by music instruction?
"We wonder just how the national innovations in Early Years can be effectively served by further reducing the number of Early Years teachers?
"We also wonder how the proposals to make major changes to Pupil Support services can continue to support those young people effectively when the cumulative savings run into millions?
"There are details of many of the proposals which we are just not clear about at this moment in time.
"For example, the transfer of supply budgets, some specialist support services to a cluster model.
"As far as Fife EIS are aware the cluster model has not, since it began to gain prominence, been effectively reviewed.
"To shunt important services into that model before the effectiveness of that model has been interrogated is just plain daft: as well as showing a callous disregard for the futures for our young people."
Long-term plan
Fife Council is insisting that the proposals are a 'first draft', and that they are continuing to discuss them with union members.
Executive Director of Education and Children's Services, Carrie Lindsay, commented: "The information which the EIS is referring to is an internal working document which is being used to open up discussions with services, staff and unions at this stage. There will be ongoing discussion as these plans develop over the next year.
"We have been using these draft plans for months now in our conversations with all the trade unions and will continue to do so.
"The document referred to is a first draft of what will become a longer-term plan for service redesign.
"It is a working document that will be significantly developed over the coming months to reflect the ambitions of the new partnership Plan for Fife, and the case for a programme of change that is being set out in the Changing to Deliver report going to committee in November 2017.
"This version of the plan has been prepared early to help inform the budget process for 2018-19 following many years of difficult and challenging decisions.
"The ideas contained within it have been prepared by officers and no decisions have been taken by members.
"Some ideas will not go forward at all.
"Any decisions on specific changes that will be made in the next year will be made during the budget setting process which concludes in February 2018.
"We're confident our staff will work with us for the best outcomes possible."