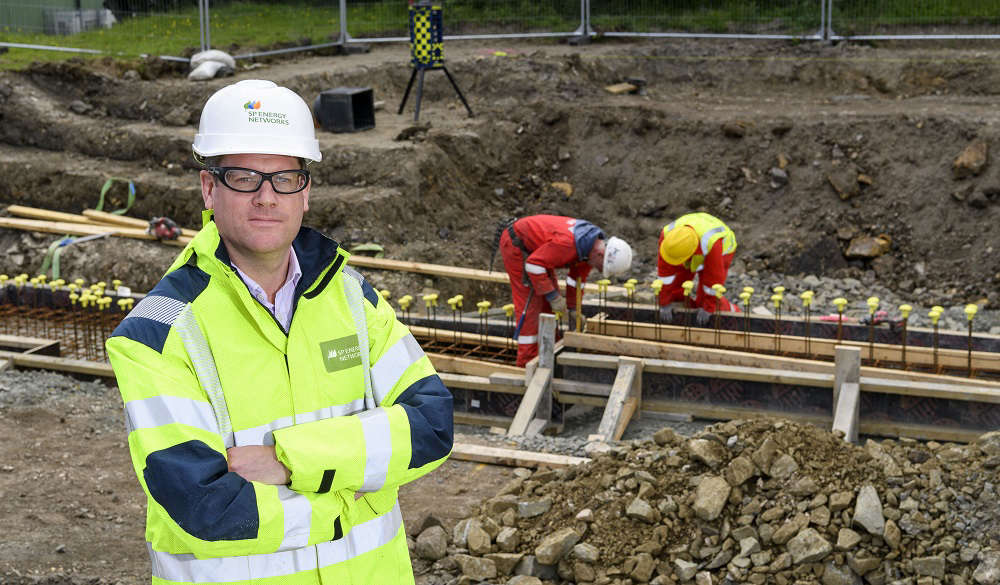 Picture: Ross Galbraith from SP Energy Networks
Work has started by SP Energy Networks on a new £5.5 million electricity substation in Dunfermline.
The facility, located near the city's Halbeath Retail Park, will support the all-electric Learning Campus, due to open in 2024, as well as new housing developments.
Investment is coming from Ofgem's Green Recovery Fund, which supports green projects that are driving the nation towards net zero emissions targets by enabling investments in major infrastructure to strengthen the network for an all-electric future.
This substation will be the first of this scale in Fife for more than two decades, with major housing developments in the north-east of Dunfermline being supported by the new facility.
The new Learning Campus will be provided for St Columba's RC High School, Woodmill High School and Fife College.
Increased network capacity provided by the substation is expected to make it easier for people to connect green energy solutions like electric vehicles and heat pumps.
There's also an expectation that the substation will also help better manage demand on the existing network.
Ross Galbraith, SP Energy Networks' District General Manager for Fife, said: "It's really exciting to be launching a major network investment project like this in Scotland's newest city, which will support more renewable energy coming on to the grid.
"Our new substation will make a real difference for residents, businesses and communities alike, supporting them to make the switch to EVs, all-electric heating and a clean energy future.
"Our project will ensure no community is left behind as we deliver a fair and just transition to Net Zero and I'm especially proud that it will power the future education of local people through the city's new all-electric Learning Campus."
Dr Hugh Hall, Principal at Fife College, said: "We're incredibly ambitious about what we want to achieve with the Dunfermline Learning Campus.
"Not only do we want the campus to provide world-class facilities for our students and our partners, we are keen that the building itself reflects the latest developments in low energy and Net Zero.
"Our positive engagement with SP Energy Networks around the new substation, as well as our participation in the Pathfinder Project to achieve the 'Net Zero Public Buildings Standard', are key to helping us realise our ambition of creating the first Net Zero tertiary education building in Scotland."
Councillor Altany Craik, Fife Council's spokesperson for Finance, Economy and Strategic Planning, said: "We continue to work closely with SP Energy Networks and welcome their support and investment which facilitates planned new development in the area."