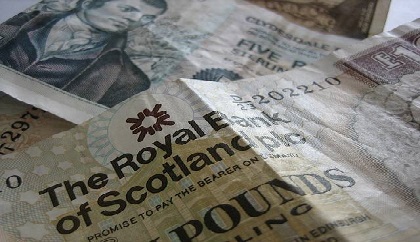 Changes to the UK welfare system are said to be costing Fife Council around £150million a year.
A report has found the introduction of universal credit means thousands of Fifers're struggling to pay their rent - meaning the council has had to increase housing support benefits by nearly a quarter.
It has been estimated that welfare reform will adversely affect nearly 50,000 households in Fife and remove £153 million per year from the local economy.
Fife Council spends £4.5m a year on discretionary housing payments (DHP), £2.3m through the Scottish welfare fund, £121m on housing benefit and council tax reductions as well as providing grants to third sector organisations working in the community.
Scrutiny Committee Convener Councillor Tim Brett said: "The council is continuing to put extra resources in place to manage the increased claims for DHP and crisis grants.
"We've also topped up the Scottish Welfare Fund given the 23% rise in claims.
"But this is not all about hand-outs. Our welfare support workers run community job clubs to try and help people into employment, and council officers visit tenants who claim Universal Credit to provide financial advice and try and help them manage any debts.
"As Universal Credit rolls out across Fife, we're seeing more and more tenants accumulating rent arrears.
"We know that the structure of the benefits system is causing this and the council's planning to introduce a rent allowance scheme to help people through this.
"However, this is balanced with our duty to protect the public purse and the "Think Rent" campaign and individual officer support encourages council tenants to prioritise rent payments.
"Not only are Fife's households struggling with the impact of welfare reform, it's having a costly impact on the council and our partner organisations.
"It's clear that we don't have enough resource to mitigate the full impact of the welfare changes, but the Scrutiny Committee is reassured that there is a coordinated plan of action in Fife which is responding quickly and proportionately to the challenges facing our residents."