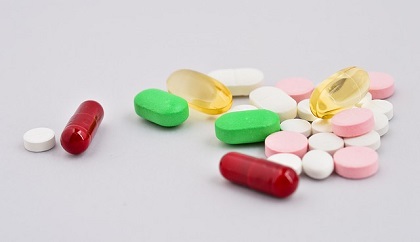 Pills were given to schoolchildren
Police in Glenrothes are urging parents not to underestimate the risks of class A drugs, after a man was arrested for supplying ecstasy to school pupils.
A small number of children from all 3 of the town's high schools were given the pills last weekend.
Officers are urging mums and dads to talk to their kids about the health dangers of taking illegal substances.
Community Inspector Joanne McEwan's from Glenrothes Police Station:
"This has occurred outwith school - with the information we have we know it's happened at the weekend.
"The key message for us is about the safety.
"Has this incident had any association with anti-social behaviour?
"The impact is our vulnerable children being supplied with controlled drugs.
"The message is to keep themselves safe and avoid controlled drugs at any cost.
"It's also about getting information that can help us to bring the people involved in this supply of drugs to account."