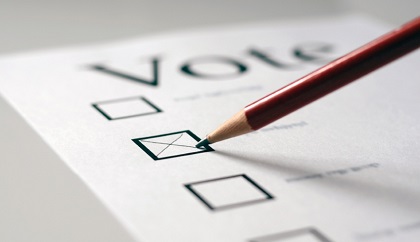 People in Dunfermline Central and Rosyth are going to the polls today to elect a new councillor for each area.
It follows the resignation of Alan Craig in Dunfermline and Samantha Steel in Rosyth.
There are six candidates in Dunfermline - Aude Boubaker-Calder for the Lib Dems, Michael John Boyd for Labour, Keith Chamberlain for the Scottish Libertarian Party, Chloe Dodds for the Conservatives, Derek Glen for the SNP and Fiona McOwan for the Greens.
In Rosyth, seven people are standing - Jill Blair for the Lib Dems, Margaret Fairgrieve from the Conservatives, the SNP's Sharon Green-Wilson, Alastair Macintyre who's independent, Craig McCutcheon for the Greens, Calum Paul for the Libertarian Party and Billy Pollock for Labour.
The polls close at 10 o'clock tonight with a count taking place at Fife House in Glenrothes immediately after.