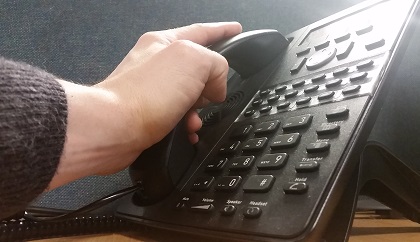 Call centre, VeriCall, along with Scottish Enterprise support, plan to deliver more than 200 jobs in Fife over the next two years with the opening of a new flagship centre in Kirkcaldy.
The £1 million Regional Selective Assistance (RSA) grant from Scottish Enterprise will allow full time and permanent roles to be offered which meet the Scottish Living Wage of £9.00 per hour.
The company will be located at Lomond House in John Smith Business Park and provide innovative customer service for multinational firms.
Scottish Government Minister for Business, Fair Work and Skills, Jamie Hepburn, said the move will be a "major boost to the local economy" and is "an example of how the Scottish Government are working to support inward investment to communities across Scotland".
VeriCall was founded in 2017 and has attributed its growth in recognising that consumers are keen to engage with businesses over social media as well as over the phone, and so, strive to deliver customer service that meets modern expectations in a cost-effective way.
Managing Director of VeriCall, Adam Taylor, said: "Whilst researching potential locations we were drawn to the warm and accommodating nature encountered in Fife which matches the manner in which we wish to represent our clients."