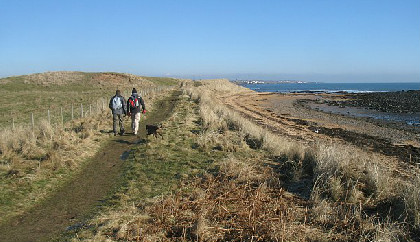 Fife's coast is among the areas at risk from erosion
Researchers in Fife say climate change is an 'urgent problem' that is making damage to Scotland's coastline even worse.
Coastal erosion happens when the tide naturally breaks down rocks, but rising temperatures and sea levels mean it is now happening faster than usual.
A survey by academics at the University of St Andrews has found 145 Scottish sites that are in urgent need of care to stop them from being destroyed completely.
In Fife, Pettycur Harbour and Crail Salt Pans are among the areas of greatest concern.
Elinor Graham is a research assistant with the University of St Andrews working with the SCAPE trust: