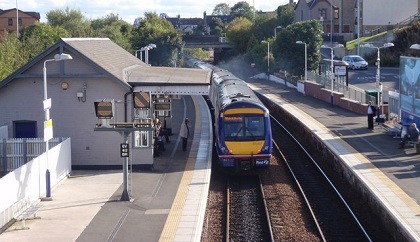 The number of cancellations and delays experienced on Fife's rail network has become an unacceptable situation.
That is according to the MSP for Dunfermline who - along with 3 other Fife politicians - met with Scotrail's managing director during the week.
Shirley-Anne Somerville is urging her constituents to still get in touch with her when they experience disruption on their daily commute.
Scotrail have offered its season ticket holders free travel on weekend services to apologise for the disruption over the last month.
Ms Somerville said: "The disruption to rail services we have seen this winter has been unacceptable. Passengers in Fife deserve better.
"Unfortunately it seems likely that there will be further disruption during January as staff continue to be taken off services to attend training for new rolling stock.
"Urgent action is therefore needed to improve services during that time.
"People should not be finding out about cancellations minutes beforehand, and when trains do not arrive, a replacement bus service needs to be provided to ensure passengers are not left stranded at stations.
"While I welcome ScotRail's assurance that they will be, I have to say that constituents have seen no evidence of them this week.
"Once these disruptions have been resolved, Fifers needs to see real service improvements in the long term. When new rolling stock becomes available on the network, it should be deployed in Fife as a priority.
"It is time for ScotRail to step up, and give a concrete commitment that it is serious about delivering for passengers in Fife."