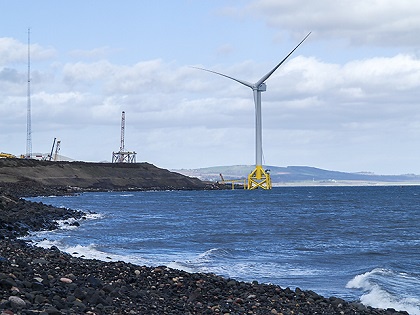 The Unite and GMB Unions are meeting this evening in Buckhaven to discuss how wind farm jobs will find their way to the Burntisland Fabrication yards.
It is expected that EDF Energy will award billions of pounds worth of offshore Fife wind farm contracts to Indonesian yards.
It comes despite promises from both the UK and Scottish governments that 60% of offshore renewable energy work would be given to workers in this country.
The French company is contracting a yard to have sub-sea jackets made for the turbines placed around 10 miles off the Fife coast.
Kingdom FM News spoke to Pat Rafferty, regional secretary for Unite Scotland:
Unite and GMB have invited representatives from EDF Energy to attend the meeting taking place between 6 and 8pm.