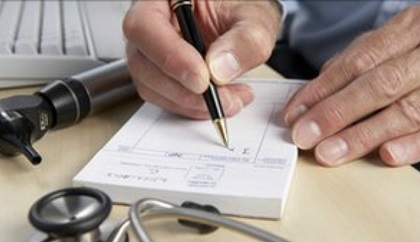 GPs are facing increasingly heavy workloads
Doctors across Scotland are being asked this morning to accept contract changes that'll help improve GP services for patients.
It is hoped that the new deal will make the profession more attractive to medical graduates, meaning more doctors and fewer vacancies in surgeries.
GPs are now being offered a 'golden hello' as well as relocation funding if they offer to move to a rural area.
Surgeries across Scotland have been struggling with vacancies, including a surgery in Kirkcaldy that closed in July this year.
Dr Alan McDevitt, Chair of the BMA's Scottish GP committee, said: "I would urge GPs to accept the new contract offer.
"GPs across Scotland have been telling us of the pressures that they are facing.
"Over a quarter of practices have at least one GP vacancy, and we are increasingly hearing of practices having to hand back responsibility to the health board.
"We must adopt new ways of working if we are to reverse these trends.
"I believe that this contract sets us in a new direction, whilst retaining the key characteristics that we value, such as the independent contractor status and autonomy to deliver services which are appropriate for our communities.
"The Scottish government has pledged a significant amount of funding in direct support of general practice through this contract proposal.
"No practice will see a reduction in income under the new contract, and many practices will see an increase in income.
"The proposed contract will also expand golden hellos in rural areas and provides financial assistance for relocation costs, which will help rural GP recruitment.
"I truly believe that the contract we have negotiated will, if implemented, bring significant benefits to general practice across the country and help to attract more young doctors into careers as GPs."