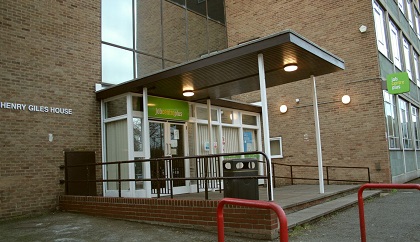 The number of people seeking work in Fife has been slashed by over a fifth since the start of this decade.
Unemployment has been cut by over a quarter across the Kingdom since 2013.
The unemployment rate overall across Scotland remained unchanged yesterday.
The Job Centre is working closely with Fife Council to identify gaps in the job market in a bid to make employment opportunities viable.
Janet McQueen is one of the Kingdom's Employment and Partnership Managers with the Department for Work and Pensions.
She said: "Since 2010, we've had a 22% reduction in our unemployment case loads and 27% in the last five years.
"Some of the statistics are actually inflated a bit with the numbers, because of universal credit which has got a greater conditionality regime there - we are working with partners and with customers."
She also defended universal credit.
She added: "It's a both an in and out work benefit so it's easier to move between jobs, it takes away the risk of temporary work, offering up much more opportunities.
"We don't have people having to have like a minimum of 16 hours or a minimum of 24 hours.
"Any hours at all could make a person obviously financially better off."
And she also explained the work the Job Centre is doing to help those seeking work find opportunites.
She further added: "One of the other things we have recently done in association with the council was an LGV training course which again has seen our customers getting the skills they require.
"What we are looking at is where is our gaps in the labour market and working with our partners and stakeholders to address these gaps and get our customers equipped with the skills and qualifications to move into employment."