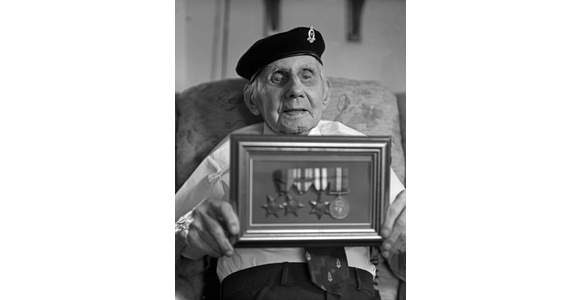 Tributes have been paid to Scotland's oldest veteran - who lived in Kirkcaldy - after he died at the age of 107.
Jimmy Sinclair was awarded several medals but chose not to wear them out of respect for his fallen comrades.
Councillor Rod Cavanagh, Fife Council's armed forces champion, said: "It is with great sadness that I learned of the passing of Scotland's oldest soldier and my good friend, Jimmy Sinclair.
"Jimmy lived to a ripe old age and served in the Royal Horse Artillery during the Second World War. He was one of the famous 'Desert Rats' fighting against Rommel's Africa Corps and he proudly boasted that he was still wearing the false teeth fitted by the 3rd Australian Ambulance Unit at Tobruk in 1941.
"That was typical of Jimmy, a great sense of humour and sharp as a tack to the end. I used to visit Jimmy regularly and he enjoyed attending a number of armed forces commemorative events.
"He will be greatly missed."